Google makes tribute to actress and inventor Hedy Lamarr
Fabulous Google doodle shows the actress was much more than just a pretty face.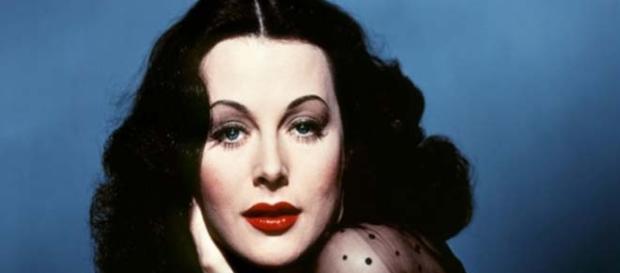 Hedy Lamarr is said to have been the most beautiful woman in history to be in a Hollywood film, and to honor her, today's Google doodle makes a tribute to the former actress and inventor. The Google doodle is made in honor of her scientific breakthroughs and movie career for her birthday, as she would have been 101-years old today.
Hedy Lamarr tribute acknowledges a talented woman in movies and science
Lamar was born to Jewish parents in 1914 in Austria, as Hedwig Eva Maria Kiesler.
Her beauty and the way she portrayed herself on screen was evident even in her first movie when she was only 17, and she is said to have drawn everyone's attention even at that stage of her life.
That attention carried on to her famous scene in the movie Ecstasy in 1932 when she did nude scenes that were considered pornographic at the time. Lamarr married young to a rich fascist arms manufacturer, who was against her acting career, especially after Ecstasy. Lamarr left him and got on a ship to the United States and met Louis B. Mayer onboard. The rest is history, as Mayer signed her up for a contract before the ship docked in California.
Lamarr interested in more than movies
Even though Lamarr was hugely successful in her movie career, she was also interested in other things like mathematical equations and engineering as the doodle tribute shows. She is said to have dabbled first in inventions like a new kind of traffic light and a different design of tissue box, but neither of these caught on.
However, after the war broke out, she had other ideas. She worked together with George Antheil, a composer who used synchronized player pianos in one of his pieces called "Ballet Mecanique" in Paris in 1925. The two believed that they could help prevent the Axis powers from intercepting radio signals from the Allies by regularly changing the transmitter and receiver frequencies and making the signals hop around. They patented this idea, but the US Navy dismissed it as too cumbersome as it involved vacuum tubes, which were the highest technology of the time for radio.
Frequency hopping became basis of all wireless communications
However, "frequency hopping" was something that would end up forming the basis of all wireless communications such as cell phones, GPS, etc. nearly 50 years later.
Lamarr kept her acting career throughout the 1940s, but had few roles by the end of the 1950s. Her patent was signed away to the Navy and so she never made money on it, but they did eventually recognize her as the developer of modern communications technology. However, by then she was a recluse and never showed up to accept any of the resulting awards and died at age 85, in 2000. 
Today's Google doodle is providing a tribute to this beautiful and talented woman: without her talents we might not have cell phones and other wireless communication devices today.
Click to read more
and watch the video
or