Blake Shelton - Gwen Stefani: Nashville Saga
They were snapped 'holding hands' on Wednesday night, while they wound their way around the various stands.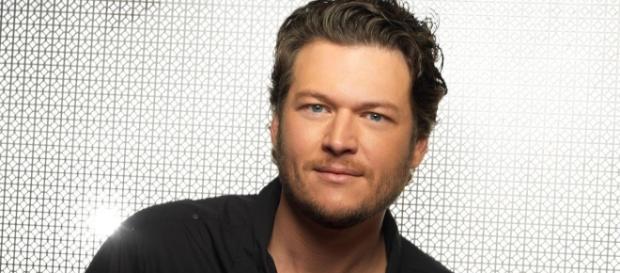 Blake Shelton and Gwen Stefani seemed to virtually step out at the Warner Music Nashville CMA after-party. They were snapped "holding hands" on Wednesday night, while they wound their way around the various stands.
Shelton – Stefani have definitely not been shy about their relationship ever, though now they seem to want to let the townsfolk talk, as reports of their activities as well as the newly-updated couple status have been splashed across all media.
Definitely a matter of interest to their audience, since they make a good couple – at least in pics. 
According to an onlooker, "They looked happy." Shelton was also seen with artist rep Evan Lamannia, while posing with a guitar that is hand-painted in his likeness.
"They weren't hugging," Lamannia said of the duo, "but they were standing near each other but definitely you could tell…I would think they were a couple."
It is no secret that both Shelton and Stefani have been through a heart-breaking summer, marred further by their respective divorces. Stefani, mother and 46-year-old singer, has been the rage often in the past owing to her unique sense of style, which is best described as "edgy."
Couple that with what she was seen wearing recently in West Hollywood, well, we definitely have the headlines screaming out her name. On Saturday, a sheer black tank top over a bright blue bra, tucked into her low-rise distressed jeans, looking more like she was wearing a bodysuit, was the ensemble for her day out at the pet store. A faux fur jacket, neon orange kicks and leopard-print sunglasses, completed the "look!"
Not much left to discuss, you'd imagine; yet the story appears to be just beginning…
Post Shelton's concert in Nashville, he has begun tweeting about his relationship and happiness with Gwen, while she drove all the way down to the venue, to be there for him while he performed "Gonna." "So many great things happening in my life," Shelton tweeted that night.
Miranda Lambert had a completely different experience at the awards ceremony, where she took home the Female Vocalist of the Year trophy. She was, of course, dressed to kill, very pink in her hair-do and totally heart-wrenching in her performance.
Click to read more
and watch the video
or