Al Molinaro is dead; played Al on Happy Days
Loveable Big Al of Happy Days' Arnold's Drive In passes away at age 96.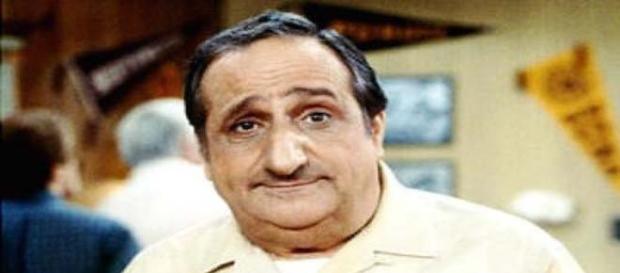 Actor Al Molinaro is dead at age 96. He is best known for playing Big Al Delvecchio, the beloved owner of Arnold's Drive In on the TV series Happy Days. He died from medical complications from medical complications from gallstones at Verdugo Hills Hospital in Glendale, California. Having retired from his acting career in the 1990s, Molinaro stated in an interview that he quit working because of the roles being offered, refusing to play in anything that contained four letter words – which greatly limits an actor's choices.
He was featured in more than 140 episodes of the show Happy Days, a series set in 1950s in Milwaukee and filmed from 1974 to 1984, alongside other future stars like Henry Winkler, who played the Fonz, and Ron Howard, who played Richie Cunningham.
The actor's son announced that his father, popular actor Al Molinaro is dead.
Other roles Al Molinaro played
Molinaro was also featured in other popular TV programs such as portraying Murray the cop on The Odd Couple, a TV version of the Neil Simon play about battling roommates starring Tony Randall as Felix Unger, a photographer, and Jack Klugman as Oscar Madison, a sports writer.
After Happy Days, Molinaro brought his Al character over to the spinoff from Happy Days, called Joanie Loves Chachi, which aired on TV from 1982-83. In 1987, he partnered with Anson Williams, who played Potsie on Happy Days, and opened up a chain of Midwestern diners called Big Al's.
Fans mourn Molinaro's passing 
Molinaro also showed up again as Al in a 1995 music video called Buddy Holly that was made for the group Weezer and directed by Spike Jonze.
Plus, he had a role as a grandfather in The Family Man sitcom, which was on TV 1990-1991, and also made several guest appearances on other TV series. Upon learning Al Molinaro is dead, fans and ex co-stars are mourning his passing.
Molinaro's career started late in life
Molinaro was a Kenosha, Wisconsin native and didn't start his acting career until later on in middle age. He came to California in the 1950s and first worked in production at an independent TV station, then did commercials, and had some short parts such as Agent 44 in the TV spy comedy Get Smart, and roles in comedies like Green Acres, That Girl and Bewitched. Gary Marshall, producer of Odd Couple and Happy Days, notice Molinaro at an improved show and hired him to play Murry the Cop and then Big Al after that. Even though Al Molinaro is dead, he will be remembered fondly by generations to come.
Click to read more
and watch the video
or