The break-up of Kristen Stewart and Robert Pattinson was terribly painful
The star of Twilight movies talked about the most painful break-up of her life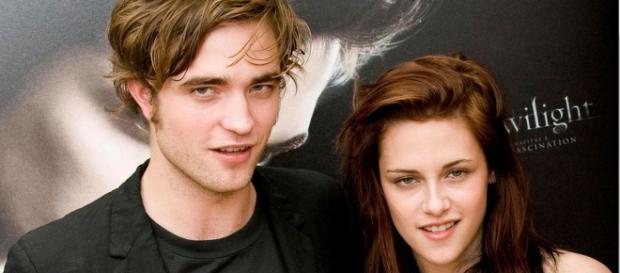 In an interview Bella of the Twilight movies honestly talked about the most painful break-up of her life and how she managed to process losing her love, Robert Pattinson. The yellow press was full of the vampire love couple's relationship and its scandalous ending because of cheating, but the actress told it publicly for the first time how she had felt about the emotional trauma. Kirsten Stewart talked about the famous break-up in connection with her newest movie, a romantic sci-fi, Equals, in an interview to The Daily Beast.
Drake Doremus's new film is set in a future where people don't have emotions anymore, but this changes because of a virus and the two young people fell in love with each other (Stewart and Nicholas Hoult from Mad Max: Fury Road).
The shooting of Equals started in August 2014 a year and a month after Stewart and Pattinson broke up. As it is known, Stewart had an affair with the director during the shooting of Snow White and the Huntsman, which was captured by a paparazzo. The actress apologised publicly in a surprisingly honest way, than Pattinson broke up with her a few month later.
"It was incredibly painful. I thought I would die. Equals appeared at the very best time as I had to play what I had just experienced in life not a long time ago. The director didn't expect anything from us, the whole working process was like thinking about what we had gone through". The actress talked in plurals because Hoult and his former girlfriend, Jennifer Lawrence broke up permanently before the starting of the shooting.
The actor and the actress were not fascinated by the idea of living the painful experiences again during the filming but finally, the job seemed to be effective in healing the break-ups. "I wanted to move on, but as it turned out my emotions were useful in forming the character. This film is about the first love, its observance and about that period of the relationship when the pink fog dissipates and you see the truth." "Relationships. They are as unpredictable as hell" – the actress summarized her experiences about the topic.
Click to read more
and watch the video
or