Selena Gomez Talks About Her Bieber Breakup
Selena says she remains friends with Bieber but is ready to move on with her career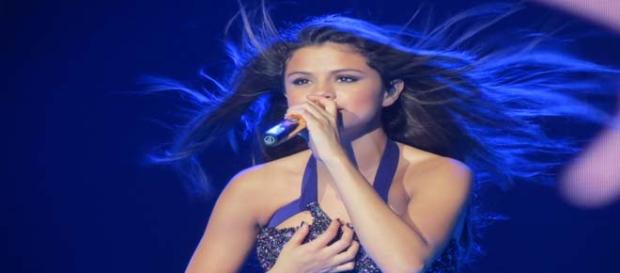 Singer Selena Gomez says that the moment of her Bieber breakup with singer and teen idol Justin Bieber came right around the timeframe of her 2014 American Music Awards performance. At the time, the singer says she was tired of the whole thing and that it was what everyone else was talking about, but that she just wanted to move on with her life.
She revealed that when she went on stage to sing her song, "The Heart Wants What It Wants," she wanted the subject closed.
After the performance, Taylor Swift and others gave the singer a standing ovation due to the moving performance. After that, Gomez says she felt like a large weight was gone from her and that she was ready to go on with her life and prove herself to the world after the Bieber breakup had occurred.
Bieber Breakup Made Harder Due to Media Issues
However, Gomez admits that the Bieber breakup wasn't easy when the media tried to make it seem like the lyrics to her song were due to her breaking up with her former boyfriend. She said that she always knew that good music would help her to get above the media hype and headlines, and she kept on rising above it despite what the media was trying to push in their agenda.
Gomez says that despite their breakup, she will always support and respect Bieber and still loves him in some ways since they grew up together. She said that she knows Bieber respects her too and that it is the way things are, even if the fans and other people may have wanted things to go differently.
Gomez New Album Helps Build More Mature Future
Gomez, 23-years old, says that her "Revival" album is also something that is meant to signify her new mature persona and that she is getting away from her past, which includes getting away from Bieber.
She says that she is dating other people now, but that she isn't into any serious relationships and just wants to hang with groups of people and have fun. She added that she and Bieber are still friends, but that is all. Gomez added that finding a new love is not what she is mainly focused on at the moment.
Bieber chimed in too and admitted that he liked being in love and in a relationship, and that he enjoyed cuddling and all that type of thing. However, he said he is healing from the Bieber breakup even though his heart was broken.
Click to read more
and watch the video
or