Cristiano Ronaldo is going to make an appearance at Martin Scorsese's new movie
Buying a special apartment in New York City leads Cristiano Ronaldo to cinema.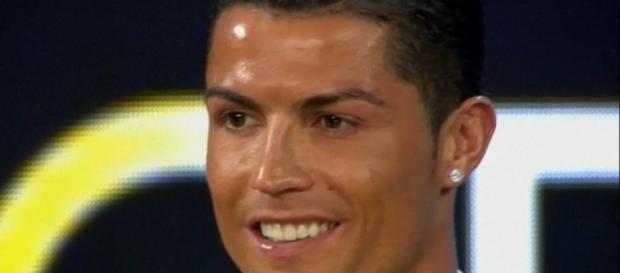 According to the American and Spanish press, Cristiano Ronaldo, one of the best Soccer players in the world, is going to be part of the cast of Martin Scorsese's new movie intitled "The Manipulator". The movie is one of the future cinema projects of the movie director and it is going to be about the life of the Italian magnate, Alessandro Proto. It is not the first time that the millionaire is being used as an inspiration in the cinema, as previously he had also inspired the seductive and dominant character Christian Grey on "Fifty Shades of Grey" saga.
Channing Tatum was the chosen actor to play the main role and "The Manipulator" is going to be out in theatres next year.
Alessandro Proto's apartments
Last August Ronaldo just bought Alessandro Proto's luxurious apartments at the Trump Tower, the same apartment that also was used as an inspiration for "Fifty Shades of Grey".
Apart from making his first appearance as an actor, Ronaldo's apartment is also going to be available to shot some of the scenes from the movie. The soccer player is going to make an appearance in some parts alongside with the Brazilian model and Victoria's Secret angel Alessandra Ambrosio (as well as Ronaldo is her first experience at the cinema too and she is going to be the girlfriend of the character played by Chaning Tatum). Cristiano Ronaldo always work with the best and his first role on cinema is going to be under the great Martin Scorsese's work.
CR7 brand
Cristiano Ronaldo, the Portuguese soccer player, is known for being one of the best in what he does, and apart from that he is expanding his brand CR7, the most valuable Portuguese brand ever. Apart from soccer he launched some products with his unique signature, such as underwear and sports clothing, sneakers and classical shirts, just to start his "empire" and to name a few.
Last week he already launched his first brand new fragrance called "Cristiano Ronaldo Legacy". Beyond the perfume there was also an after shave, a deodorant and a shower gel, and he plans to launch more fragrances in the future. Acording to him he fulfilled a childhood dream because he always left a mark and he wants to leave more and more, and this was something very unique.
Click to read more
and watch the video
or