The Rolling Stones never could beat the Beatles – even Keith Richards knew that
Keith's recent comments about 'Sgt. Pepper' mean little in light of what he's said in the past.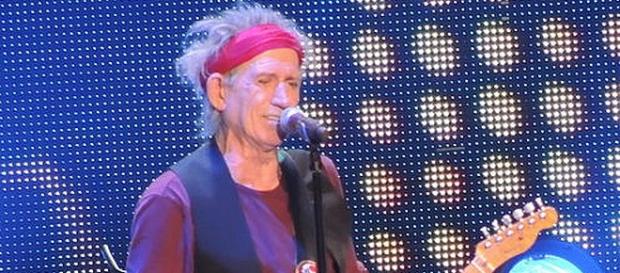 Keith Richards' recent comment in Esquire that the Beatles' "Sgt. Pepper's Lonely Hearts Club Band" album was "rubbish", is not surprising, giving his nonchalant opinions over the years. But what's surprising is that the Headlines seemed to indicate that Keith Richards was pleased with "Their Satanic Majesties Request", the Rolling Stones' attempt at a psychedelic album that was released in November, 1967, a few months after the Beatles released "Sgt. Pepper" in June of that same year.
He wasn't. In fact, on several occasions, Richards has argued that the Rolling Stones were just shadowing the Beatles and that "Satanic Majesties" wasn't a great album at all.
In the Esquire comment that provoked fury across the internet, Richards states, "Some people think it's a genius album, but I think it's a mishmash of rubbish, kind of like Satanic Majesties—"Oh, if you can make a load of shit, so can we."
In his autobiography, "Life" though, Richards indicated it was an album that none of the Stones really thought much of. "Much of that year we struggled haphazardly to make 'Their Satanic Majesties Request.' None of us wanted to make it, but it was time for another Stones album, and 'Sgt. Pepper's' was coming out, and we thought basically we were doing a put-on." In other words, the Stones were not out to compete with "Pepper".
This is very clear in 1973, when Richards admitted that the Beatles had a clear influence on the Stones. "I never listened any more to the Beatles than to anyone else in those days when we were working.
It's probably more down to the fact that we were going through the same things. Maybe we were doing it a little bit after them. Anyway, we were following them through so many scenes. We're only just mirrors ourselves of that whole thing".
John Lennon said it best in his blistering 1971 Rolling Stone interview when he lambasted Mick Jagger. "Every f***in' thing we did, Mick does exactly the same — he imitates us," Lennon said. "And I would like one of you f***in' underground people to point it out, you know 'Satanic Majesties' is Pepper, 'We Love You,' it's the most f***in' bullshit, that's 'All You Need Is Love'". Finally, Lennon commented that the Rolling Stones, "are not in the same class, music-wise or power-wise, never were."
The Stones just finished up a short Zip Code tour, but the Grateful Dead may be doing more dates, including a tour to the East Coast. The additional dates have been confirmed by their promoter.  #News #Facebook #Google