The new 'Fantastic Four' is the biggest failure of the year so far
Might we see the members of the superhero family only in the background because of the movie's failure?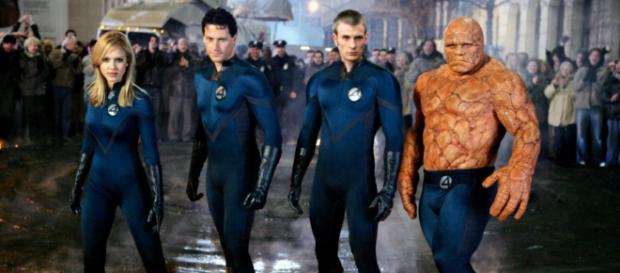 Fantastic Four can be considered as the biggest fiasco of 2015 up to now. The reboot made of a $120 million budget (not counting the marketing money) brought only an income of $34.1 million for Fox. Such disinterest hasn't happened this year to any other big-budget blockbuster. The views of the new Mission Impossible overtook it, so it is quite shameful for this expensive superhero movie to come only in the second place.
The only hope for the studio is income from international distribution.
In spite of the fact that every critic, Marvel fan and even the director hates it as well, Fantastic Four is the top movie in Peru, Brazil, France, Mexico, Columbia and four other countries in Southeast Asia.
This might be very awkward for Fox because they tried to fix the oldest superhero family of comic-history for the third time. But this one couldn't even reach the forecasted $40 million at the beginning. The first two Fantastic Four started out with $56-$58 million, and there hasn't been a film with such a small number of views since Ghost Rider: Spirit of Vengeance (2011).
To Variety magazine, Chris Aronson, the distribution manager of Fox, confirmed that the many negative critiques and the indignation of social media weren't good for audience numbers. Fantastic Four hasn't become hopeless yet, but the studio has to examine how this could have occurred. According to Variety, the characters will come back only in the background of Fox's universe and not in Marvel's own. So the four heroes (and the one villain) might appear in movies like X-Men, Gambit or even in Deadpool.
In addition, a new PR catastrophe is on its way since director Josh Trank tweeted that originally he had completely different ideas, but Fox spoilt it. It's difficult to prove this statement, but from Buzzfeed's newest research we can know that Trank's behaviour wasn't good for the project, and Fox also mixed up something in the background. According to Buzzfeed many of the scenes from trailers, teasers and promotional pictures didn't get into the final version, which proves Trank's opinion. This happened another time as well, but the critics complaining about 100 minutes without action might be upset to see that some scenes had been left out of the movie. Not even mentioning that the red colors from the spacesuit scenes had been replaced with green.
Click to read more
and watch the video
or