Sean Penn's daughter wants to write and direct
The stunning model and actress Dylan Frances Penn, 24, shares her career goals.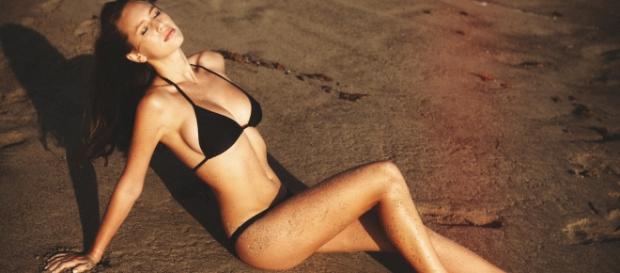 Dylan Frances Penn, daughter of iconic actor Sean Penn, has appeared in several magazines, and soon we can see her again on the cover of Glamour magazine. Miss Penn talked about her career, private life and her relationship with stars. During her interview, the 24-year-old talked about herself and her career without any taboos.
Frances Penn inherited the possibly best genes from his father, Academy Award winner Sean Penn, and from her mother, Robin Wright. She inherited her mother's blue eyes and blond hair, and her father's coolness. The couple's only daughter's model career is very successful but she wouldn't like to retire as a model.
"Modeling is not my passion. It entertains me, and basically it's good for paying the bills".
Dylan and her brother, Hopper Jack, left the parental home four years ago but according to their mother, Robin Wright (House of Cards, The Girl with the Dragon Tattoo, State of Play), they are always hanging around there.
During her first independent years, Dylan was working as a waitress and pizza delivery girl in New York and meanwhile she was studying screenwriting. "I'm interested in writing and directing. I'm excited about the work behind the camera", said the young girl. According to the Penn child, her parents like that she wants something else than what they do.
However, the beautiful young girl has played in films, and said yes to movies Elvis & Nixon and Condemned as well. But besides modelling and acting, she tries to focus on writing. At the age of 22 she wrote a book focusing on brotherly relationship. "I concentrated on my own experiences, and I'm very interested in relationships within the family and spoilt relationships."
In 2013, yellow press news stated she was together with Robert Pattinson, but Dylan firmly said that she wouldn't date famous people.
"Rob is a very kind guy, but he's only a friend of mine. I couldn't even imagine dating a famous person. I try to keep myself away from that world as far as possible", says Dylan, for whom this will be quite hard with such famous parents and a rising model career.
Click to read more
and watch the video
or