Jennifer Lawrence is the highest-paid actress
Jennifer Lawrence is on the top of Forbes magazine's highest earning list with her income of 52 million dollars.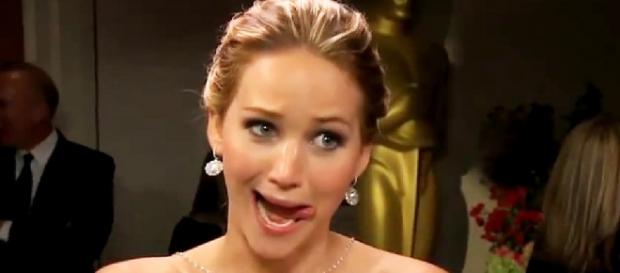 Jennifer Lawrence the 25 year old, Academy Award winner actress earned 52 million dollars in 12 month, so she cannot complain about her luck as she was on the top of the published earning list of Forbes.
Scarlett Johansson is the second with 35.5 million, the third is Melissa McCarthy with 23 million, and in the fourth place with 21 million there is Chinese Bingbing Fan who is the only non-American actress on the list. Most of Lawrence's earnings came from the third episode of Hunger Games, as the film's incomes are shared with her.
But thanks to the Academy Award and fame, she could bargain a very advantageous payment for her other roles as well, and in addition, she is the face of Dior for which she must get much.
The incomes of the highest-paid 18 women are altogether 281 million, while men's 34-member list is 941 million dollars together. Only four women earned more than 20 million in a year, and 21 men managed to do so. The difference in the lengths of the lists is because only those women were taken into consideration who earned at least 6 million, while the lower limit for men was 13 million.
Johansson proved that she is one of the best selling action heroines of our times with Avengers 2 and Lucy which earned 459 million dollars. So her payment of 10 million per film is not extreme, and she might get 17.5 million for the main role of Ghost in the Shell which is being prepared now. By Tammy and Spy, Melissa McCarthy brought 355 million for the production studios, and proved that she can be assigned with a film – and she is well-paid for it, at least on the level of women.
As it turns out from this list as well, there is an existing payment gap between men and women which is not narrowing but rather becoming wider. After Sony's mail leak, Lawrence wasn't happy either that her share along with Amy Adams was 7 percent, while the male characters (Jeremy Renner, Bradley Cooper and Christian Bale) got 9 percent. Women earn less than men not only in Hollywood: in Bollywood, male protagonists get an average of 4.7 million dollars worth of rupee, while a woman gets only 780 000 for the same role.
Click to read more
and watch the video
or