Did Nicki Minaj Dump Meek Mill?
Did the Drake VS. Meek feud have its biggest casualty yet, or will this only add fuel to the fire?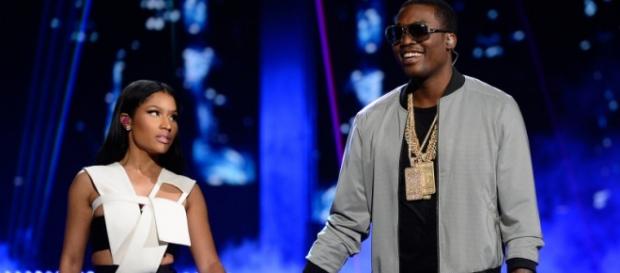 Barbz (Nicki Minaj's fan base), and Millz (Meek Millz fan base), were in a frenzy when the rumors broke that Nicki Minaj broke up with Philadelphia rapper Meek Mill (allegedly over his diss track, 'Wanna Know,' directed at rapper, Drake). The beef began on July 21st when Meek tweeted that Drake did not write his own raps, which is why he didn't promote their song, 'R.I.C.O' on Meek's new album "Dreams Worth More Than Money." 
Stop comparing drake to me too.... He don't write his own raps! That's why he ain't tweet my album because we found out! 😁

— Meek Mill (@MeekMill) July 22, 2015
In response, Drake released two diss tracks entitled 'Uncharged Up' and 'Back To Back,' alluding to the fact that he released two diss songs "back to back" AND alluding to the Toronto Blue Jays 1993 World Series win over the Philadelphia Phillies, indicating his victory against Meek in the feud.
Mill then retaliated in his response diss track, 'Wanna Know,' which Hip Hop gurus and media outlets are calling a complete flop in comparison to Drake's 'Back To Back'. Now, the break-up seems to be more fall-out, collateral damage, if you will.
According to DailyMail.com, Nicki (born Onika Maraj), dumped Meek following his diss, and, after its release, social media wasted no time in crucifying the rapper. Meek didn't stand a chance.
It was said that because of the negativity Meek is receiving as a rap artist, the embarrassment is too much for Minaj to bear. Minaj's close friend said: 'It's complicated. I think they took their relationship too far, too fast." Nicki's best friend refused to say whether the Drake war had anything to do with it. The ex- couple still plans on going through with the tour together as planned, however, could Nicki's bestie have spilled the beans too soon? In an instagram post created by Meek Mill, he confirmed that the dynamic duo are actually still in a relationship. Millz posted a picture of he and Minaj attending Minaj's concert-tour in Detroit with a caption that read, "...I came with my girlfriend.
#DeadTheRumors"
Do you think the two stand a chance of being together after the tour? Should Meek end the feud with Drake to save Nicki the "embarrassment"? 
https://us.blastingnews.com/showbiz-tv/2015/07/shade-alert-meek-releases-wanna-know-diss-track-00497593.html
https://us.blastingnews.com/showbiz-tv/2015/07/scott-disick-continues-to-party-this-time-in-canada-00489119.html
Click to read more
and watch the video
or