Actress Melissa Gilbert running for Congress
Former head of the Screen Actors Guild and star of 'Little House on the Prairie' announces candidacy for Michigan congressional seat.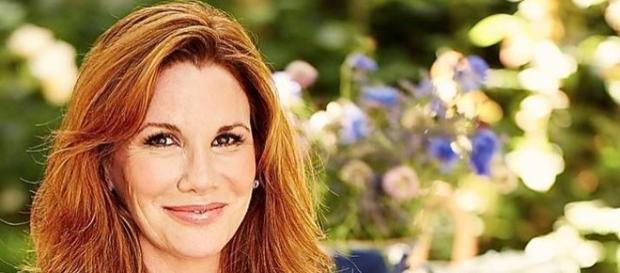 Fifty-one-year-old Democrat Melissa Gilbert announced her candidacy on Monday. Gilbert, who is married to former West Wing actor and Michigan native Timothy Busfield moved to Lansing, Michigan from California two years ago. In her announcement she said "fresh voices" are needed if the economy is going to get better for those who have "fallen through the cracks." She's running in the 8th District, a Republican stronghold for the past fifteen years. The seat is currently held by first term representative Mike Bishop, who easily defeated the Democratic opponent Eric Schertzing after House Intelligence Committee Chairman Mike Rogers chose not to seek reelection.
While Gilbert has not held public office before, she's not entirely a stranger to the Michigan political scene, having campaigned for gubernatorial candidate Mark Schauer in 2014.
And as president of the Screen Actors Guild, an American labor union, she captained roughly 150,000 members for two terms.
But her announcement has not been without its detractors. Mike Bishop calls the move a "tax cheat," referring to nearly $475,000 in combined federal and state taxes alleged owed by the Dancing With The Stars alum. Citing Gilbert's ability to have a "stylist for her dog," along with her demonstrated shortcoming when the time came to "pay her taxes" puts her values "out of whack with the district."
Despite Bishop's remarks, her celebrity is going to be an important element of her campaign, especially when it comes to funds. She already has name identification and popular recognition within the state: two key components for anyone considering throwing their hat into the ring.
People have to know who you are before they start giving you money. And many in the state and across the country hold the former Laura Ingalls Wilder actress with nostalgic affection, something that has the Republicans paying very close attention.
Gilbert does not deny she owes the money, telling the Detroit News last month that a "payment plan" with the IRS had been successfully negotiated.
The primary election, scheduled for early next fall will be the first true test of her resonance with residents of the state. If she can prevail there, she will likely face off against Bishop one-on-one in a race that will hold everyone's attention.
Click to read more
and watch the video
or