The star of Charlie and the Chocolate Factory has become a man
Freddie Highmore now can steal the hearts of young girls, not only of mothers.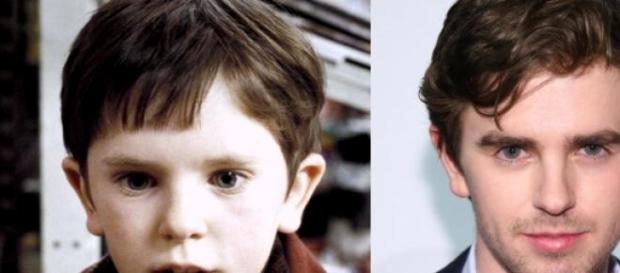 By the time he was thirteen years old, Freddie Highmore had played two main roles by the side of Johnny Depp, and already had an exceptionally successful career as a child actor. The now adult star of Finding Neverland and Charlie and the Chocolate Factory appears on covers of magazines, and is ready to reach more heights again. 
The beginning of his career
Highmore - who was born in London - appeared in movies at the age of seven, and then in 2004 he became one of the most well-known child actors by impersonating the little hero of Finding Neverland.
Hardly a year later, as the protagonist of Charlie and the Chocolate Factory, he was in the crazy candy factory, ruled by the extravagant Willy Wonka (Johnny Depp).
Between the filming he always went back to school
His parents didn't let the talented little boy fly away, so on the contrary to many of his famous counterparts, he led a normal life, and was also a successful actor in the film industry.
His parents didn't let him be a private student, for which the actor is very grateful. This might be one of the reasons why he studied foreign languages instead of acting at university.
The real break-through to success
After Charlie and the Chocolate Factory, Highmore kept on acting in movies, but the real break-through was brought to him by the TV series, Bates Motel, which is now in its third season. He plays the character of the young Norman Bates. The series, in which the young actor is by the side of Vera Farmiga, deals with the psychopath murderer's youth of Hitchcock's classic thriller, Psycho.
Private life is private...
Highmore said in one of his interviews in a magazine that he didn't try to copy the performance of Anthony Perkins, who played Bates in the classic film, but that his acting provided him a great inspiration.
The interview also mentioned, that he finds himself balanced and of a calm nature, but his darker side often comes out when he is cheering at football matches. Moreover, in spite of the pressure by the producers and agents, he wouldn't like to reveal himself in social media as most of the actors of his age do.
Click to read more
and watch the video
or