The HAHN review - The Haves and Have Nots
Season 3 Episode 5: Let's stir the pot a bit more and see what Tyler Perry has cooking!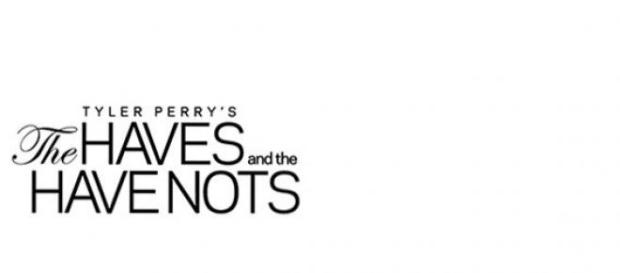 On the last week's show, Hannah was left with her mouth wide open, clutching her proverbial pearls when she came upon Veronica, and her precious Benny, in a "compromising position!" Meanwhile, David is in the living room, trying to get to Benny, and find out why Benny had driven his car home. Though he was clearly suspicious, David accepted Benny's weak excuse. (Frankly, David Harrington, as gorgeous as he is, is beginning to annoy some viewers. The word on the street is that passive is not hot)!
Hannah lets Veronica have it with the news that she is Black, and will be fine outside, waiting for her ride in such a dangerous part of town, then told Benny not to ever bring Veronica's "Black ass" back in her house! Hilarious, really, when you consider the fact that Benny is grown and can be with any Black ass he so chooses.
Candace has a verbal agreement for her home purchase and invites Jeffery to come live with her. This happens after Jeffery finds out that he will be a father. That's right, a father! His baby mama is in partnership with his mother, who will not be happy if they don't "get together." (Not going to happen).
Although, there are viewers who see a strange, but palpable, spark between Candace and Jeffery, believe it or not. Stanger things have happened, people…anyway, one way or another, Jeffery better fasten his seat belt. He's in for a bumpy ride! (And, why haven't those scratches healed up yet, on his face)?
In an attempt to scare him straight, Jim takes Wyatt for a late night visit at the county jail. Wyatt will think twice, now, before he steps up so readily to take responsibility for his crime…wait a minute. Isn't that what he's supposed to do? Well, he should count his blessings that he can walk out the way he walked in. He seems to be just the type of fellow that the prisoners find…interesting.
Maggie is busy trying to "lead the horse to water," as she drops one hint after another to David about Veronica being with Benny.
It's actually a pretty good idea. That way, when David finds out about Veronica and Benny, he will turn to Maggie for comfort, rather than blame her for trying to make his wife look bad. Maggie may just get to David, yet. I hope so! Mr. Harrington needs a little life in his life. So far he's been Snoresville. He didn't even raise his voice when Veronica lit the bed on fire…with him in it!
As Veronica braves the hood, waiting for her ride, she lets Hannah know that she will bribe her if she needs to, even if she has to dig up the dirt to bribe her with. Hannah called her "Cleopatra," and told her to go back to her tomb. And, scene.
Click to read more
and watch the video
or