Release date for Blaze's Album 'The Casket Factory' announced at GOTJ 2015
Blaze Ya Dead Homie's album 'The Casket Factory' will be released January 15, 2016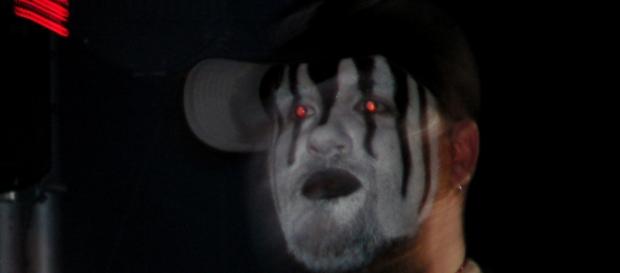 Blaze Ya Dead Homie's, also known as Blaze or Zombie King, confirmed that the release date for his new album 'The Casket Factory' will be January 15, 2016. The announcement of the release was revealed during the Twiztid and Blaze seminar. The seminar was held at a four day festival called The Gathering of the Juggalos (GOTJ) in Ohio.
During the seminar, they also mentioned there would be other artists on the album. The idea of not knowing everything about the album makes it so much sweeter when you listen to it, and find collaborations you didn't expect.
Blaze will be having pre-order bundles for 'The Casket Factory' available 10/30/2015 on Twiztid-shop. Blaze is currently in the studio with Jamie Madrox of Twiztid, putting the finishing touches on his second full length album on the label Majik Ninja Entertainment (MNE). Blaze has put out a total of 1 single, 1 EP  and 8 albums in his career as a rapper thus far. 
Some of Blaze's fans, which he refers to as 'family', are hoping that 'The Casket Factory' has the same gangsta-horrorcore feel as some of his older albums.
Blaze is making his presence known on Twitter and Facebook building up the anticipation of the release, by asking 'Who is ready for Casket Factory?' The responses to his posts are pretty much the same just worded differently: they're excited for the new album. 
"Can't wait for this to drop!" Commented a fan from Ohio. A fan from Minnesota posted "I'm so excited for this album!" Fans from Blaze's hometown of Detroit, Michigan are equally enthusiastic.
I can't say what Blaze and Majik Ninja Entertainment's expectations for sales are, because I don't know.
However, I believe with the pre-order bundles available in October and the possible Casket Factory tour next year , this album is going to sell rather well.
Blaze will be going on tour starting in September, the "Welcome to the Underground" tour with Twiztid. The fans are hoping for a Casket Factory tour after the album drops. Be sure to stay up-to-date on all things Blaze until then.