'Minions' off to a record-breaking start
The 'Despicable Me' spinoff opened to $115.2 million domestically and almost reached $400 million worldwide.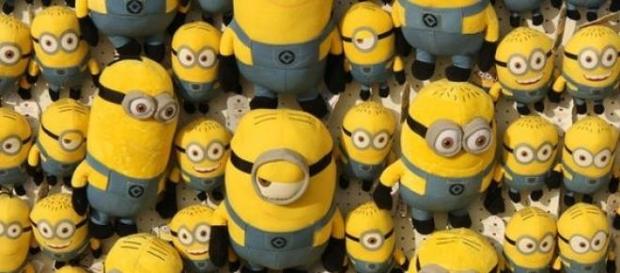 Universal can't seem to stop the flow of record-breaking movies this year and has achieved another box-office success with Minions. The third movie of the Despicable Me franchise is a spinoff presenting the background story of the beloved yellow creatures. The film achieved $115 million domestically and almost reached $400 million globally.
Minions opened in 4,301 theaters in the US and after earning the title of highest opening for an animated 3-D film of all time, with a $46 million Friday, it ended up with $115.2 million domestically.
This meant that the movie just ended up short of Shrek the Third's $121.6 million record from 2007, but it broke the $110.3 million opening of 2010's Toy Story 3. The film also earned $124 million internationally this weekend, adding up to an international total of $280.5 million and bringing the global sum to $395.7 million.
The new hit movie has received mixed reviews, including a 6.9 score on IMDB and 54% on Rotten Tomatoes, but the popularity of the franchise is guaranteeing that Minions will no doubt end up grossing for more than $1 billion. Thus the Despicable Me spinoff will increase Universal's revenue even further this year. The studio has already broken 20th Century Fox's record from October last year, by becoming the fastest Hollywood company on the 8th July to reach $3 billion in worldwide grosses.
Minions follows the footsteps of Vin Diesel's action movie Furious 7 and the dinosaur sequel Jurassic World, which both surpassed the $1 billion mark this year. Also we shouldn't forget the successes of Pitch Perfect 2 ($280 million) and Fifty Shades of Grey ($570 million) either.
The opening of Minions was felt by the other recent successful animated movie Inside Out, which dropped behind Jurassic World for 3rd place.
It's also worth mentioning that Arnold Schwarzenegger's new movie Terminator Genisys barely grabbed 4th position and it seems like the movie is destined to be a big-budget bust due to its miss-timed opening and producers underestimating its competition.
Click to read more
and watch the video
or