Man found dead in Demi Moore's pool identified
Edenilson Steven Valle, 21, was invited to pool party thrown by Demi's caretaker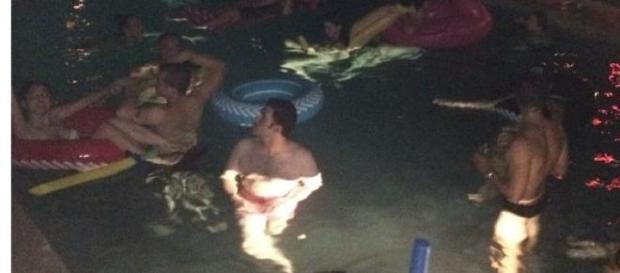 Demi Moore is "in absolute shock" at the news that a 21-year-old man was found dead in the swimming pool of her home on Oak Pass Road in the Benedict Canyon neighborhood of Los Angeles. She called the accidental death an "unthinkable tragedy."
The man has been identified as Edenilson Steven Valle, a Hispanic male, according to the Associated Press.
In a press statement, she said, "My heart goes out to this young man's family and friends," she said.
She explained that she was out of the country for a birthday celebration.
"I ask that you please respect the privacy of all concerned during this sensitive time," the statement concluded.
Police officials told the TMZ entertainment news site that the man appears to have slipped and fell in the pool and drowned because he did not know how to swim.
"An assistant had a small gathering of about six individuals," LAPD officer Mike Lopez said. The assistant appears to be Moore's caretaker.
Fair enough, but how does a 21-year-old man drown in a swimming pool in the middle of a party?
It seems that at some point the party left the house, leaving the man alone. So when he slipped and fell in, there was no one there to fish him out.
The partiers arrived at some point Sunday morning and called police at approximately 5:30 a.m. The Coroner's Office dispatched a technician at 6:55. The man was pronounced dead at the scene and the death was deemed an accident.
There was "limited alcohol" served at the event but it's not clear whether alcohol played a role in the death.
Although this was a party thrown by the caretaker, neighbors reported that Demi's kids have been throwing parties at the house "every day, day and night."
While youngest daughter Tallulah Willis -- named after Tallulah Bankhead, the 1940's-era Hollywood and Broadway star -- has been known for throwing ragers at the house, she wasn't present at the time of the incident.
Tallulah has posted photos of her pool parties on Instagram (including one that she said, "doesn't do justice to the glory" of one recent pool party).
Moore's home is worth approximately $7.7 million, according to Zillow.
Click to read more
and watch the video
or