Jared Fogle's Home Raided In Child Pornography Investigation
Subway Guy caught in child pornography scandal. Investigators remove computer and electronic devices from his home.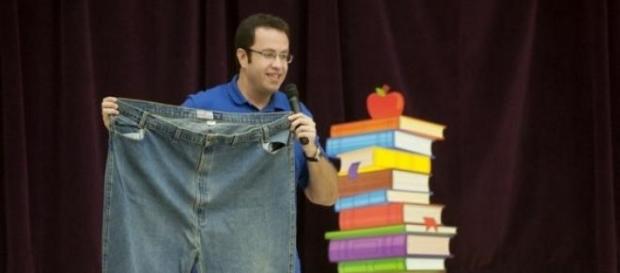 'Subway Guy' Jared Fogle is caught in child pornographic investigation.
At 6:30 a.m. on Tuesday, July 8, members of the FBI, Indiana State Police and the United States Postal Service arrived at Fogle's Zionsville, Indiana home with a search warrant. The raid resulted in computers, other electronic devices, and boxes of documents being removed from the home by investigators.
No official statement has been made detailing the reasons behind the raid. The incident does, however, follow the arrest of 43-year-old Russell Taylorwho was arrested on federal child pornography charges two months ago. At the time of his arrest Taylor was the executive director of The Jared Foundation, a non-for-profit organization focused on eliminating childhood obesity. The search of Taylor's home turned up over 400 videos containing pornographic images of children between the ages of 9 and 16. Upon learning of the allegations, Fogle issued a statement on behalf of the foundation "immediately" cutting association with Taylor. Taylor was legally charged on May 4. He unsuccessfully attempted suicide while in prison.
Fogle, the pitchman for the chain that has more "restaurants in the world than any other chain," was not arrested and has cooperated fully with police. A statement issued by Fogle's attorney, Ron Elberger, said, "Jared has been cooperating, and continues to cooperate, with law enforcement in their investigation of unspecified charges and looks forward to its conclusion." He also stated, "He has not been detained, arrested or charged with any crime or offense."
Subway is "shocked" by the News, according to a issued statement address the situation, continuing,: "We are very concerned and will be monitoring the situation closely. " The corporate website has removed their link to "Jared's Journey" which chronicled the iconic spokesman's weight loss success.
Fogle first rose to fame during an advertising campaign that first aired January 1, 2000. In the commercials, the Indiana native touted the Subway Diet in helping him lose more than 200 pound by eating Subway sandwiches and exercising.
Fogle's wife and children were not home at the time.
Click to read more
and watch the video
or