It is amazing how Michael Douglas grew young again.
Michael Douglas appears in his forties again in the cinemas, in the movie Ant-Man.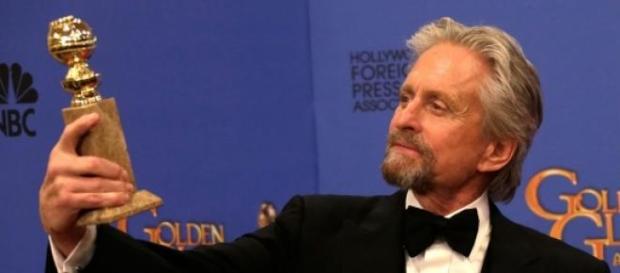 Marvel's 12th movie, the Ant-Man was released in which the retired 71-year-old star impersonates a superhero. One of the scenes is played in the year 1989, and everyone will be surprised when the actor's 26 year old younger self appears.
Of course, this magical rejuvenation in which Michael Douglas is 45 years old again, is a trick made by the team of Lola VFX.
The team previously worked on films like X-Men - The Last Stand and The Curious Case of Benjamin Button in which they made Brad Pitt and Cate Blanchett look older and younger. Ant-Man is not the first Marvel job for the firm. In 2011 they performed very well with the movie Captain America as well by changing Steve Rogers's appearance.
It made their job a lot easier that Marvel assigned them in a very early phase of the production, so the team of Lola VFX had enough time to make the tricks more lifelike. To perfect the tricks they employed a stand-in whose skin was used as a sample to create the younger version of Douglas's skin.
It was an enormous help for the team that they had a lot of samples, e.g. movies in which they could observe Michael Douglas in his forties. According to the leader of the team this was a blessing and a curse at the same time as the audience knows exactly how the actor looked like in his forties, so they had to do an even more precise job.
The specialists watched the movie Wall Street several times and studied the wrinkles of the middle-aged Douglas. The most important features were the movements of the actor's face during speech.
They had to "fatten" Douglas's face a bit, and since our ears and nose never stop growing, these also had to be "tailored" to their old sizes as they looked in the '80s. Finally, the actor's youthful aura had to be recreated, so they had to make his skin a bit shinier and hide the blood vessels on his nose.
The results have been quite astonishing, it's like Michael Douglas stepped into the movie from the cover of Time Magazine, and anyone who watches the movie, can confirm that.
Click to read more
and watch the video
or