HBO's Ballers (104): 'Heads Will Roll'
Recap of the fourth episode of the HBO series starring Dwayne 'The Rock' Johnson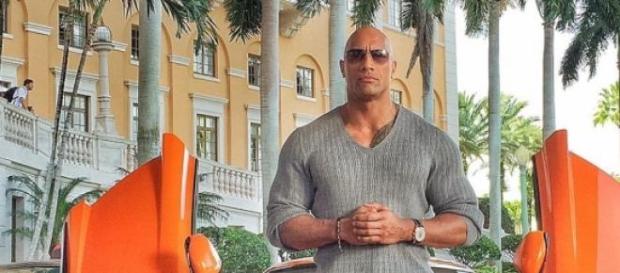 This weeks' episode of Ballers is somewhat disjointed, as each of the main characters are off doing their own thing. Spence is haunted by nightmares of a particularly gruesome hit on the field. It's possible that the hit he sustained could have been the one to end his career, but, as of now we can only speculate (although recurring nightmares of a career-ending injury does make sense). At the particularly convincing/borderline blackmail request of his on again/off again flame (Arielle Kebbel), Spence reluctantly agrees to see a Neurologist regarding his overall brain health after sustaining countless hits throughout his career.
Charles gets a text from a woman he met at the yacht party, and, after being sent several provocative pictures, he's having second thoughts overall about his marriage and contemplates straying (although he doesn't hide it very well from his wife, who already suspects something on account of his "strange" behavior.
Joe overstays his welcome on the yacht as he continues to try and squeeze the perks out of it for everything it's worth. Ignoring the orders of his boss and instead choosing to take it out for one more hurrah, he's definitely in hot water by the time he returns the yacht to its rightful owner (whether or not he's able to sign more high-value clients.
The climax of this episode once again centers around Reggie and his power-trip. In what's clearly a move to stroke his own ego, Reg convinces Vernon to turn down several lucrative contract offers in the hopes of signing a Hail Mary that meets their unreasonable demands. Despite Spence's best efforts to talk some sense into Vernon, Reggie has poisoned his mind and it's too far gone at this point to listen to reason. Spence lays down the law in the only way he knows how, telling Vernon: "Once you give me back my 300k, we're done."
Overall, it seems Ballers has hit a plateau and is having a difficult time keeping the momentum it generated in the pilot.
The one bright spot of the series is the on-screen chemistry between Joe and Spence, but the two didn't share any screen time at all this week. Other than those two, as a viewer, it doesn't seem like the other characters are worth investing in emotionally -- they don't have quite the same pull. Perhaps it's still to early to draw any conclusions, but, four episodes in, things are starting to feel a bit stale.
Catch an all-new episode Sunday at 10 PM only on HBO. 
Click to read more
and watch the video
or