HBO's Ballers (103): 'Move The Chains'
Recap of the third episode of Ballers starring Dwayne Johnson as Spencer Strasmore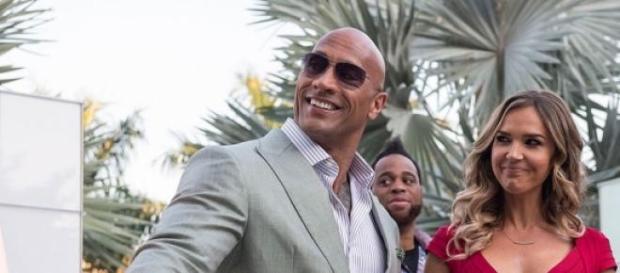 "Anderson Financial: Get rich, get laid, have fun."
So goes the theme of the third installment of Ballers, as we're quickly made aware of just what it means to be "balling" in every sense of the word -- and nothing says glitz, glam, and dollars like a super yacht. Spence and Joe manage to wrangle the mother of all yachts from the Anderson Financial head honcho himself, for what they refer to as a "corporate party" (which, of course, turns out to be anything but).
The entire episode is dedicated to staging this party, with the yacht acting as the main set piece to host the various comings and goings of Miami's athletic elite.
But, while everyone is enjoying the booze, boobs, and bubbly that this night has to offer, unresolved conflicts bubble over.
Jerrets' hazing continues, as he finds his clothes and phone floating in an ice bath after practice.
He retaliates against his nemesis on the team and the encounter turns physical (we later learn that the animosity is over the fact that Jerret has been getting "physical" with his teammates mother).
Meanwhile, Reggie's combative antics continue to chip away at Spence and his calm veneer, and this is the first episode where the cracks begin to show. On top of playing gracious host and trying to manage this packed yacht, Spence runs into an old ex Tracy (Arielle Kebbel), and it's clear that whatever the two of them have going on, it's still unresolved -- along with Spence's lingering pill addiction.
Joe tries to fit in, but finds that his social awkwardness overshadows his business acumen -- a gap that he fails to bridge early on. With the liquid courage of alcohol and the calming effects of cannabis flowing through his system (along with a lucky roll of the dice), Joe begins to open up and "captain" his own ship.
All the jarring and trash talk from Reggie ultimately gets to Spence as he confronts Reggie (which ends in Reggie "tripping" into the DJ and bringing the party to a dead halt. After Reg addresses the crowd with some less-than-favorable words for Spence, Strasmore is forced to think on his feet, make a play for the crowd, and bring them back to his corner to save the metaphorically sinking yacht [party].
Ultimately (being the quick thinker and smooth talker that he is) Strasmore is able to corral the crowd and turn a potential PR disaster into a prime opportunity to re-enforce the Anderson Financial brand without missing a beat (even if the same can't be said for the DJ).
Well played, Spence. 
Catch an all-new episode Sunday at 10 PM only on HBO. 
Click to read more
and watch the video
or