Fare Thee Well Promoter: Grateful Dead members will do 'more stuff of scale'
Desire is building for East Coast versions of the Grateful Dead's Fare Thee Well tour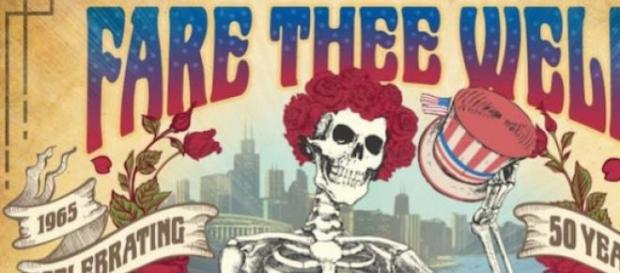 Will the surviving members of the Grateful Dead continue their Fare Thee Well tour with shows on the East Coast?
Peter Shapiro, the promoter behind Fare Thee Well – the amazing goodbye series of five concerts put on by the surviving members of the Grateful Dead – breathed some life into the idea in an interview on SiriusXM.
Speaking to a caller to David Gans' 'Tales from the Golden Road' satellite radio program, Shapiro said, "There's going to be more stuff – and more stuff of scale."
Shapiro shied away from any suggestion that there would be more concerts with all four of the surviving members –  Phil Lesh, Bob Weir, Kreutzmann, and Mickey Hart.
"It's very rare that something gets to end like that," Shapiro said, referring to the Dead's 50-year career.
"That energy, that was not normal. It was unlike anyone has ever seen," he said.
While one response to that outpouring of love is "we want more of that", the band is also interested in going out on a high note, Shapiro suggested. "There's also 'everything went right' and I know enough to know that doesn't always happen."
"What we got is so beautiful, whatever happens is fine with me. They've absolutely earned it," Shapiro added.
The caller was Rick Kline, founder of the Facebook group, Bring Fare Thee Well to the East Coast. Kline has gathered some 7,000 signatures for his petition and about $1,000 in pledges to the Dead's nonprofit Rex Foundation.
An Open Door
"What I see here is an open door," Kline said on his Facebook page. He called on supporters to "respectfully" make noise. "I believe it will happen, I believe they want it, but you don't just rush to announce these things," he said.
Kline will continue the pledge drive until the end of the year, unless the band announces what "big things" they have in mind.
Drummer Billy Kreutzmann first raised the possibility of more Dead shows in an interview on PBS's NewsHour program." "Between you and me and all your lovely fans," Kreutzmann said, "I would like to have a couple more shows on the East Coast."
He added that the "Grateful Dead belt" of the northeast "deserves concerts like everybody else does."
Days later, Trixie Garcia, daughter of the Dead's founding icon, Jerry Garcia, suggested that plans for major events were in the works." There's no one looking at all of those 70,000 people and thinking it's not going to happen again," she said.
An online group called Bring Fare Thee Well to the East Coast is trying to raise money for the Dead's Rex Foundation.
Click to read more
and watch the video
or