Are Lewis Hamilton and Rihanna the new dream couple?
It's only a matter of time for Rihanna and Lewis Hamilton to officially become a couple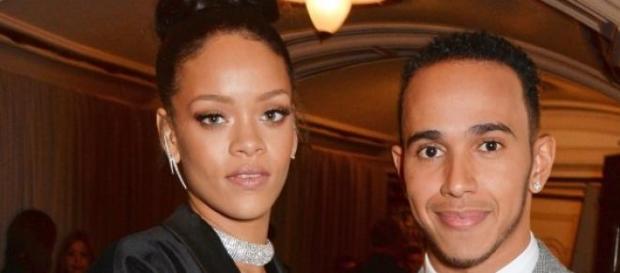 Rihanna and Lewis Hamilton have been friends for years, but now it seems like they're taking things to the next level. The Daily Mail reported that the F1 pilot and the female singer had dinner last Saturday together in a restaurant, and then they were partying in a nightclub until dawn.
The lives of celebs are not only about having fun and shining, they try to keep their privacy to themselves (in vain), but there is always paparazzi. It's a matter of perspective, but nothing stays a secret.
The relationship of Lewis Hamilton and Nicole Scherzinger started seven years ago, and since then they have been through several breakups and reconciliations. It seemed like they were really apart in 2013 for the first time, and then last spring their relationship turned serious and they got engaged.
That's why everyone was shocked by the News that they cancelled the wedding. Although they were thinking of giving themselves a new chance, now it's sure that the sexy race car driver wouldn't like to do so. Moreover, he found himself a new singer: Rihanna.
They've been flirting for years, and have always liked each other, but they've been talking even more since May, and things have definitely heated up since then.
Considering that Rihanna is working on her eighth studio album and Hamilton is currently taking part in Formula 1 races, they will probably be able to spend more time together only at the end of the year. But the lack of togetherness can't limit them.
Rihanna was recently surprised with 50 red roses by a secret admirer for her birthday. As it turned out later, Lewis sent them, which is surprising also because the wild celeb girl was dating Leonardo DiCaprio at the time.
The Formula 1 pilot has been courting Rihanna since then, last time they were seen together at the MET Gala, where they got quite close to each other according to the witnesses.
The information was confirmed to The Daily Mail, a source that is close to Rihanna said that the MET Gala was the turning point of the two celebs' relationship.
Nicole Scherzinger is probably not happy with the gossips about Hamilton. The breakup was difficult for the singer; she wanted to have a family, while the pilot is rather focused on his career (and Rihanna).
Click to read more
and watch the video
or