Ant-Man: One of the best Marvel films to date
Ant-Man shows that great things really can come in the smallest of packages.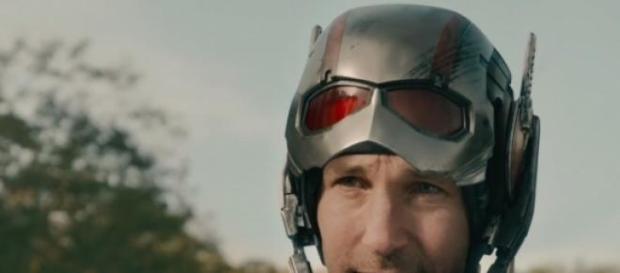 Ant-Man is very different from the other Marvel films. Where The Avengers feels like massive roller coaster rides, Ant-Man feels smaller. Not just because of the stature of the hero, but because everything about the movie feels more focused than the other more bombastic Marvel affairs. Particularly the scale and the scope, and as a result it is one of the most character based Marvel film since the first Iron-Man.
I've always enjoyed origin stories when it comes to superhero films.
This is because early on before the character becomes the superhero when he's struggling, is often when it's easiest to relate to them, it's when they seem most human. In another departure from normal superhero movie conventions, the origin story here is almost the entirety of the film.
As a result, Ant-Man feels perhaps the most human of any main character in a superhero movie to date.
Paul Rudd is a big reason as to why that is. He plays Scott Lang, an ex-cat burglar who starts the film just getting out of prison. And though he's an ex-con, he's charismatic, funny, charming and has a certain "everyman" feel to him. It's impossible not to root for him, which is important in this film because through most of it he's the underdog with nothing going his way. Watching him go from a lowly ex-con who can't get a job to the Ant-Man is entertaining and uplifting.
The other actors do a great job as well. Michael Douglas as mentor Hank Pym brings wisdom, knowledge and just the right amount of cynicism. He plays a great father figure. Evangeline Lilly is good as the overly confident but ultimately kind daughter of Hank Pym, who at first sees Scott Lang as a rival, rather than a friend.
Marvel films have always had a certain jovial tone about them. They know they are comic book movies and don't get overly bogged down in bleak doom and gloom atmosphere when it's not really appropriate to the characters. Lately, their films have begun to feel more and more comical, often to their own detriment. And while Ant-Man is definitely the most comedic of all the Marvel films, it finds a good balance. There's a lot of wink-wink, nudge-nudge type jokes where the writers joyfully point out the inherent silliness that would ensue if a person were to shrink to the size of an insect. There're a lot of great visual gags. Despite all this, it still manages to be engaging on an emotional level when it needs to, never sacrificing serious moments for the sake of misplaced humor.
Ant-Man is the most unique and creative Marvel film since Guardians of the Galaxy. It's a celebration of the fun, the hammy nature of super heroes stories of years past. It kind of feels like an older super hero film. Most modern ones want to tell a story of grand importance, of epic scale and scope. Stories of earth shattering consequences. Where as Ant-Man is more concerned about just making you smile and laugh. It just wants you to have fun.
Click to read more
and watch the video
or