Amanda Seyfried doesn't want to be the mean girl anymore
Although the beauty is available for a lot of things, she doesn't want to perform in the musical version of Mean Girls.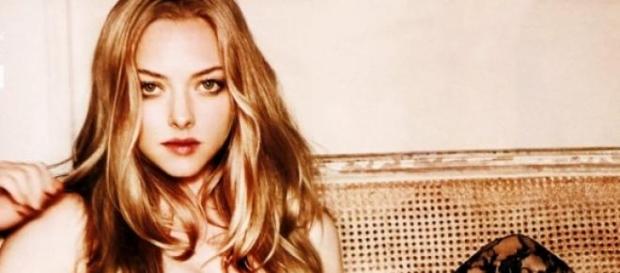 Amanda Seyfried wouldn't like to take part in a musical anymore, although they are not foreign to her as she was great in Mamma Mia. Her first success was the movie Mean Girls in 2004. The teen comedy, which has already become a classic, made guys unanimously crazy, but it has been the favourite of most girls.
Why wouldn't she like to perform in a musical?
The reason is simple: she couldn't make it for two hours. She admitted that her tone of voice during speech is alright, but she would have to work on her singing voice. And she would not be sure that even this way she could make it until the end of the show. Moreover, she thinks that at the age of 29, she is too old to impersonate a problematic high school student by the side of her similarly over age colleagues.

It is known that this December the actress will arrive at a milestone in her life as she will be thirty years old. Seyfried said that, if she learnt only one thing in her career, it is that she doesn't want to wait until things happen by themselves.
There are still exciting roles waiting for Amanda Seyfried
We can see her the next in the continuation of the comedy Ted, in which she is the lawyer of the obscene teddy bear, and gets into a romantic affair with the bear's owner played by Mark Wahlberg.


In addition, this year she will appear as Mary in the family film Pan, by the side of Hugh Jackman's Blackbeard and Rooney Mara's Tiger Lily. In the comedy, Love the Coopers, coming in November, she will appear along with Marisa Tomeij, Olivia Wilde, Ed Helms, John Goodman and Diane Keaton.
The year 2016 will also start well for Seyfried
In the comedy, Young Americans by John Krokidas, the director of Kill Your Darlings, she will act along with Daniel Radcliffe. Her other movie from 2016 also seems to be definitely exciting. The biographical movie, Flying Horse will be directed by Gary Oldman.

In the movie about the pioneer of photography and movies, Eadweard Muybridge (Ralph Fiennes), there will be an important part for the love affair between Muybridge's wife (Seyfried) and a theatre critic (Benedict Cumberbatch): the piquancy of the relationship is that the famous inventor murdered the lover.
Click to read more
and watch the video
or