This is how it's like to see Bill Maher live
It's one of those things everyone should do at least once, even if you don't like his style or agree with his opinions.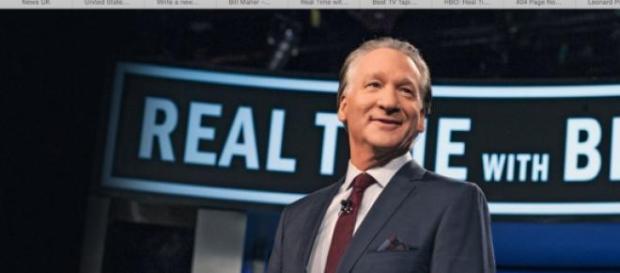 It takes a strong stomach to watch "Real Time with Bill Maher" on HBO. The controversial comedian swears a lot, he's not shy about his strong opinions and he's not scared of pushing anyone's buttons. But what is it like to see the man live? I did just that last week.
The show is taped every Friday night, and there's a rehearsal on Thursday afternoon. That's what I chose to do, because you get to see him in a more relaxed environment, wearing plain clothes and just being cool to everyone - especially because he's considered to be a little less than nice to live audiences (or people, in general).
Both the rehearsal and the show are taped at CBS Television City, on Fairfax and near The Grove, so there's a lot of parking (this is Los Angeles, so it matters). Here's the first thing I've learned: no electronic devices are allowed inside the studio; not even the small notebook every journalist carries in its pocket.
They want to make sure no one is recording sounds, taking pictures or writing down jokes. No communication with the outside world is allowed once people go past security.
This means all of a sudden you have no sense of time, because who wears watches anyway (Apple might change that next month). Also, you feel some separation anxiety from your device (and wouldn't it be fun to tweet about the whole thing?).
The producers then take the audience to a studio where it is freezing; the air conditioner was so high when I was there I actually lost sensation on my toes. But the wait was not prolonged. One of the writers came up, walked us through what was coming next, and cracked a few jokes. Then, Bill Maher showed up in everyday clothes and bad hair. He was nice and chilled. Went right into the opening jokes of the show and seemed to take mental notes on what made people laugh hard and what didn't.
The seated segment that came next was - as usual - filled with swearing, while he revealed the "new rules." The funniest part was when he suddenly stopped while ranting about American fraternities: the prompter froze. "You didn't think I was making this up right now, did you?," he cracked. Apparently, most people did, and he was thrilled. "I actually got you there," he added.
In the end, if your jaws hurt because you've been laughing hard and your hands are in pain because you've been trying to clap while freezing, the mission was accomplished. Not everything Bill Maher says is funny. A lot of things he says are so politically incorrect you cringe. But it is interesting to see live, even if one is going there only to confirm a strong dislike. The worst part? Waiting for more than one hour till you're actually seating down and getting ready for the show.
Click to read more
and watch the video
or