Woman who killed husband pardoned by French President François Hollande
Jacqueline Sauvage, who killed her husband, released after 2 years in jail.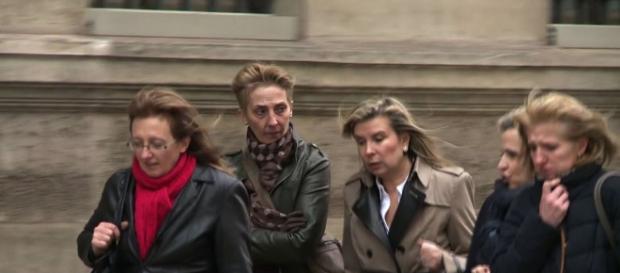 26 years after the famous Kiranjeet Ahluwalia case in the UK, French President François Hollande granted a complete pardon to Jacqueline Sauvage, a French woman convicted for murdering her husband. The French President's decision was well against the will of the judges of the convicting court. There was a strong public opinion in favor of Sauvage's release which prompted him to grant the pardon.
The story of abuse
As alleged by the woman, her husband (Norbert Marot) abused her continuously and violently for 47 years. She was hospitalized multiple times as a result of the abuse. 2 of her 3 daughters were sexually abused, and her son faced violent abuse as well.
On the 9th of September in 2012, her son hanged himself. This prompted Sauvage to kill her husband the very next day. Ideally, the punishment for murder is up to life imprisonment in France, but since it was done in the heat of the moment, she was sentenced to prison for 10 years.
Public reaction, judicial reaction, and the President's reaction
The woman's daughters have been fighting for her release since she was jailed in 2014. Their argument is that their mother was a victim of abuse throughout the marriage and they were witness to, and victim of the same. Their concern gathered public support and the petition for her release got 434,000 signatures.
This prompted the French President to issue a partial pardon for Sauvage. However, it was rejected by the court twice. The court mentioned that parole was rejected because she did not show any remorse for the act.
They said that her release "would risk maintaining her in the position of victim."
"I've decided to grant Jacqueline Sauvage a pardon of the rest of her sentence. This pardon puts an immediate end to her detention," tweeted Hollande.
J'ai décidé d'accorder à Jacqueline Sauvage une remise gracieuse du reliquat de sa peine. Cette grâce met fin immédiatement à sa détention.

— François Hollande (@fhollande) December 28, 2016
As far as my personal opinion on the case is concerned, I believe the woman, or any woman in general should use the domestic violence act for such cases. Perhaps 2 lives could be saved that way. Furthermore, pardoning this #Crime was a result of the social response. Would the court consider all cases in the same manner? I believe not. Thankfully, this is not a judgement like the Kiranjeet Ahluwalia case, and might be considered an exception. #France