Where to now Italy? Referendum defeat creates new challenges
Rather than face the future with a revised constitution Italy must now resolve its political problems with the same rules that caused them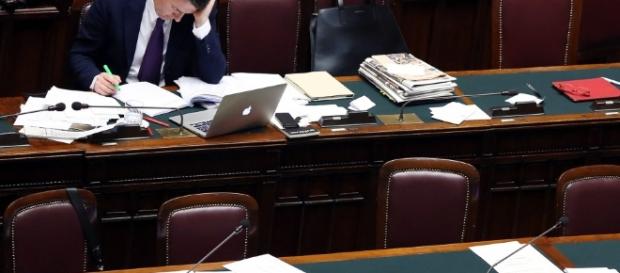 Italian politics has its own set of rules, and one of them would have made Donald Trump #Donald Trump surprised many very happy. Until last night no leader of an Italian political party had ever admitted defeat after an election, even under the worst conditions. On announcing his resignation from office Prime Minister Matteo Renzi shocked many by admitting political defeat and effectively introducing Italy to the tradition of the defeated party conceding defeat. Unfortunately, this feat does little to cancel the fact that the country needs major reform of its political system and the defeat of the referendum has means that it will probably not happen for some time into the future.
Where to now?
Under its constitution, Italy's Parliament does not end with a fallen government. Thus Sergio Mattarella, Italy's President, must begin the process of determining whether or not another governing coalition is possible. Yet, there is a shadow over these negotiations, the lack of an effective voting law.
Under the previous voting law, since declared unconstitutional by the country's Constitutional Court, the last national election formed a Parliament unable to form a stable ruling coalition. This situation was made worse by the electoral success of the Movimento 5 Stelle which obstinately refused to collaborate with any other party, even on laws which on paper they agreed with. The new voting law does not satisfy many in Parliament and therefore must be amended to allow Parliament to dissolve for new national elections.
Renzi and the future
This situation is easier said than done. Renzi's Italian Prime Minister Matteo Renzi Partito Democratico came out of the referendum with a very public display of disunity. In addition, the parties that are now in opposition have very different views of what sort of voting law they would like according to their ambitions, thus making the task of drafting a new voting law even more difficult.
Although no longer Prime Minister, Renzi is still the Secretary of the Partito Democratico and therefore will have a significant role in resolving its internal differences. This still makes his party the major force of Italian politics and the one best able to face a national election in the near future, especially by party members who want to put yesterday's defeat behind them.
The Movimento 5 Stelle does not hide its ambitions of forming a government, but it is an unusual political experiment lacking a true political agenda. In addition, the Movement is accused of forging signatures for recent elections and for this reason some of its members, including parliamentarians, have been suspended pending charges, or acquittal by the investigators.
In addition, the movement's performance in governing major cities, Rome in particular, has shown its lack of experience and agenda which may well hamper their efforts in future national elections.
Finally, the centre-right parties that once formed Silvio Berlusconi's government have been in disarray for some time. They all lack clear leadership, and there are significant differences on issues such as migration and political reforms that became evident during the referendum campaign. Despite opposition, even from his family and some elements within his own Forza Italia Party, Berlusconi still openly harbors ambitions of returning to power, despite his current ban from taking office due to being found guilty in recent trials.
European consequences
All this means that once more Italy faces a period of political instability which will also affect the European Union already under pressure due to the Brexit vote last June and the current migration crisis. This was the reason that many international politicians, including Barak Obama, openly supported Renzi's constitutional changes.
Italy has always been resilient and now must once again show that it has the character to overcome stressful situations. Not just for Europe's sake as well as its own. #Referendum Italy #Matteo Renzi #Donald Trump