Trump's 'Thank You' rally in Iowa
Trump announces Iowa Governor's appointment as Chinese Ambassador during rally.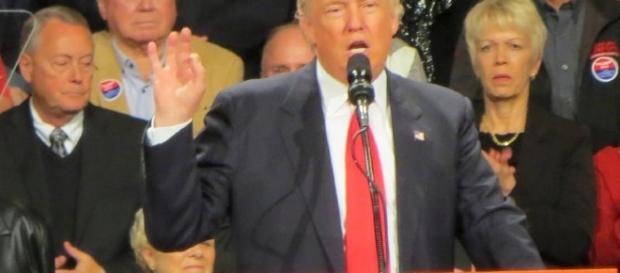 Iowa's Governor to be Ambassador to China
Donald Trump continued his "thank you" tour with a rally in Iowa on Thursday, December 8, 2016. He spoke to the crowd and the American public that were watching, with conviction and certainty. While in Iowa, he announced his appointment of the Ambassador to China, which was Terry Branstad, the Iowa Governor of 23 years. Branstad has been Governor of Iowa longer than anyone in history, which is why Trump believes he is perfect for the appointment. In addition, Branstad already has a good relationship with the Chinese Ambassador.
Peace though strength
Trump made it very clear that he intended to increase the military, and not to start, or get our country in a war, but for a strong America.
Trump's stance is a strong, intelligent military for a strong America. The strong, intelligent military that is trained and equipped will keep peace through strength. VA care will also be changed, especially for female veterans.
Donald Trump plans to renegotiate trade deals and defend American jobs. Trump is calling American companies that are leaving and convincing them to stay and hire American workers, not immigrants. Furthermore he want legislation that will support women who want to start a business, and ensure that they can receive the funds to do so. Child care will also be affordable for working parents to help the middle class, which is beginning to disappear.
Immigration security is national security
The people that attended the rally in Iowa cheered when he stated he is going to repeal and replace Obamacare.
Obamacare is destabilizing health-care. The crime rate has increased, and Trump vows to bring the crime wave to and end and support police. In addition, he plans on building a wall to stop the drugs that are pouring into the country. The tough, strong, and smart people will stop the violence pouring over the borders. Trump stated as an example the shooting in Ohio. His motto is immigration security is national security. Trump's first hundred days will be busy, and the country will see changes that are better for America.