Trump on arms race: 'We will outlast them all'
President-elect notifying world: U.S. is reasserting 'its position in the globe'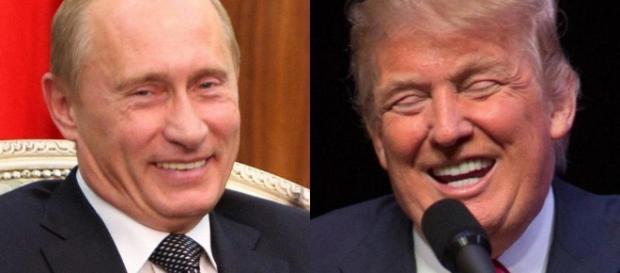 President-elect Donald Trump, in an interview on the program "Morning Joe" with Mika Brzezinski of MSNBC, let it be known that he favors resuming the nuclear arms race that led to the Cold War in the 1950's. Trump, who boldly stated, "Let it be an arms race," (CBS News, 12-23-16), challenged the nations of the world and proclaimed, "We will outmatch them at every pass... and outlast them all," (CBS News, 12-23-16). Trump's new press secretary, Sean Spicer, stated that the United States will not "sit back" while other nations increase their "nuclear stockpile."
No more business as usual
Spicer also stated that Trump is not reacting to Russian leader Vladimir Putin directly in his proclamations about resuming the arms race, but that he is letting it be known that "business as usual is over," (CBS News, 12-23-16).
Spicer did not specify the nature of the "usual business" to which he was referring; however, it was apparent that nuclear proliferation among all other nations besides the United States, including Russia, was of vital concern to Trump, who proclaimed during the campaign that "strong veterans" do not need mental health services. Nuclear testing and stockpiling by rogue nations like Iran and North Korea, which have been taking place regularly in recent years, also most likely were part of the "usual business" to which Trump and Spicer were referring.
Why an arms race?
It is not clear exactly how and why the resumption of the nuclear arms race is an acceptable intervention in Trump's mind. It seems apparent that other options, such as implementing trade embargoes, blocking seaports, and curtailing access to nuclear materials, would be considered before resuming the arms race.
Besides, if anything, the resumption of the arms race would encourage rogue nations to engage in an arms race and contribute to nuclear proliferation, rather than discourage it.
Putin and "bilateral cooperation"
Vladimir Putin sent a letter to Trump in which he discussed the security of the world. Putin told Trump that the United States and Russia will take "steps to restore the framework of bilateral cooperation," (CBS News, 12-23-16). Putin also stated that it was up to the two nations to ensure the "stability ad security of the modern world," (CBS News, 12-23-16). Putin's letter did not specify exactly how he expected both his nation and the United States to ensure such stability; but it was obvious that Putin was glad that Trump was elected President so that he can work side by side with him.
McConnell: No investigation of Russians needed
Meanwhile, GOP Senate Majority Leader Mitch McConnell, (Ky.), recently stated that no Senate select committee needs to be empaneled to investigate allegations that Russian interference in America's 2016 presidential election caused Trump's election victory. McConnell proclaimed that such an investigation can be performed by the standing Senate Intelligence Committee.