Trump always knew Putin was 'smart' but was Obama smarter by boxing in Trump?
Donald Trump and Barack Obama polarized over what to do about Russia, but some claim Obama's sanctions are meant to box Trump in.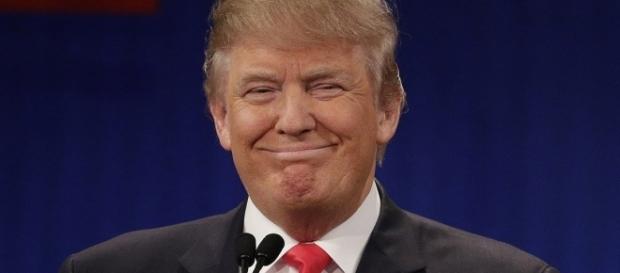 #Donald Trump took to Twitter today to deliver his view on how he sees Vladimr Putin playing his cards over #Obama doling out the punishment to Russia over the allegations of hacking. Trump complemented Putin, saying how he "always knew he was very smart." Putin's pat on the back via Trump's Twitter was posted after the President-elect caught wind of Putin's decision not to make an eye for an eye move over Obama booting 35 Russian diplomats.
Obama hands out punishment
Obama imposed these sanctions on Russia for their alleged involvement in the hacking of U.S. servers during the presidential campaign process, reports Russian Direct News.
These sanctions included 35 Russian diplomats being expelled from the U.S. along with shutting down two of the Russian compounds. The compounds closing their doors are in Maryland and New York. Obama also blacklisted Russian intelligence services, private figures, and a few organizations in retaliation for this hacking.
Putin refrains from retaliation
After Obama showed the door to the almost three dozen Russian diplomats Putin responded with saying that Russia is not about to get involved in "irresponsible diplomacy." The complete Trump Tweet said "Great move on delay (by V. Putin) - I always knew he was very smart!" The "delay" part of his tweet is unclear, but calling Putin "smart" was heard loud and clear by the nation.
Trump sings praises and wants to put issue to bed
Putin continues to deny any involvement in the hacking, according to the BBC News and Trump has suggested that the hacking accusations be put to bed.
That didn't happen as Obama came out ready to make a point with this punishment. Trump (who previously suggested Americans should "get on with their lives") also dismissed the accusations of hacking as "ridiculous."
Trump is not turning his back on the hacking issue, he has agreed to meet with chiefs of intelligence over the issue next week, but only to get the "facts" on the updated situation. As Fox's "The Five" suggested Friday evening. Obama spun more foreign policy when it comes to Russia in the last few weeks than he has in his entire eight years in office.
Obama has more?
This comes on the heels of Obama promising more sanctions coming Russia's way and some will be done out of the scope of the public eye. Kellyanne Conway appeared on Fox News live Friday and said that even supporters of Obama are saying these sanctions are more to box in Trump than to make a point with Russia.
Conway said she hopes that is not the case, but if politics were the "motivating factor" that's "very unfortunate." Obama is not making this transition phase a smooth one.
Trump and the sitting president couldn't be more polarized over the handling of Russia today, which is not what one would expect during the transition process from one president to the next.
Trump's admiration for Putin, not fully shared
Despite Trump sending out his admiration for Putin, this isn't something people are ready to jump behind and support. Obama's move to punish Russia for the hacking has gained much bipartisan support, as well.