'Tis the season to be jolly or so they say
News in this holiday season is not very Christmas-y, and the most celebrated story of Christmas is the grimmest of them all.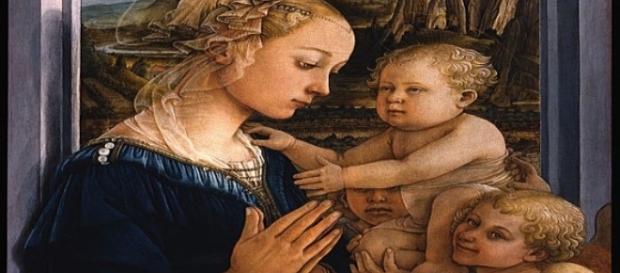 Where is it written that this holiday season should be jolly? Certainly not in this week's news stories about a truck ramming a #Christmas market in the middle of Berlin killing 12 and wounding 48. And certainly not last week's holiday story by visual culture writer for the arts magazine Hyperallergic. The story title gives you an idea of where I'm going here: "Why are there dead birds on Victorian Christmas cards?" And not just dead birds. Also in this greeting card collection were nightmarish-looking frogs. As if oblivious to the imagery, a typical card said, "May yours be a Joyful Christmas." Apparently 19th century England figured it was the season to be morbid.
Not exactly the aura of a Currier and Ives lithograph, is it? Missing are picturesque views of sleigh rides and skating ponds in New York's Central Park, NY. Those days seem gone forever. How gone? Some of those lithographic stones used by Currier and Ives were buried as land fill in Central Park.
Gothic tale
The Victorian Christmas cards story went on to explain the British mindset back in the day. See, the dead birds were meant to arouse sympathy for the downtrodden. This brings us to the most famous story of the season, told and re-told every year, Charles Dickens "Christmas Carol," – also from England in the 19th century. Talk about grim. Think about it. What you get is a nasty, stingy old man, Ebenezer Scrooge. Yes, the story ends well, but only after Scrooge was menaced with the ghost of Christmases past of his cruelty and injustice, which we also had to suffer through as he did.
And Dickens himself was a mean guy, said to have been abusive to his wife and a womanizer who abandoned his kids. And let's not forget that the popular style of architecture at the time was Gothic Revival, the stuff of haunted houses in Halloween movies. – in other words frightening.
Renaissance reverie
What the world needs now are some painters of old, those Renaissance artists who pictured the Madonna and Child – you know, the point of Christmas. This isn't to say that bad news didn't happen in the 15th centu4ry. Perhaps the most beautiful rendition ever made on the subject is "Madonna with Child and Two Angel" by Fra Filippo Lippi in the Uffizi collection in Florence. He was a reluctant monastery monk. When he wasn't painting, he got the nun Lucrezia Buti pregnant and ran off with her. Yet he continued to make the Madonna the subject of his work and grace her face with worshipful devotion. And he imparted a dreamy, reflective air by using translucent colors in a pale light. Giorgio Vasari, the historian who knew him, said that Filippo so impressed Michelangelo that he "imitated him in many particulars." Filippo, if you're reading this, could you stop by for a while? It's getting pretty bad here. #lifestyle