The myth of the "moderating" Ivanka Trump
No, the president-elect's daughter won't be a check on her father -- she never has been before.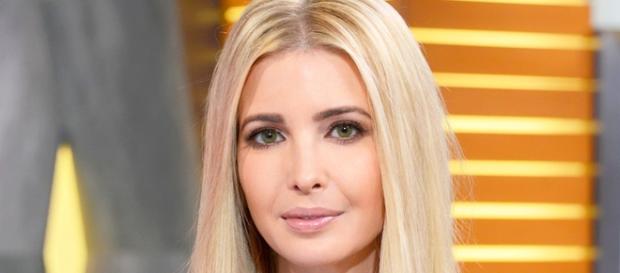 A headline Thursday morning in Politico read: "#Ivanka Trump, climate czar?" The piece went on to state in its subhead that "The first daughter aims to use the first lady's lectern to champion liberal causes." Leave aside that Ivanka -- contrary to the oft-hinted wishes of her father -- is not going to be the first lady, as she is not the president-elect's wife. Or that Ivanka is nominally supposed to be running the Trump organization and not having a role in the White House.
There's an even bigger fallacy at work here: That Ivanka Trump, unlike virtually everyone else in the president-elect's orbit, is a "moderating" or "liberalizing" influence on #Donald Trump, who exists as a needed and necessary check on his worst impulses.
Despite numerous reporting of this assumption over the past year, there's little to no evidence that it's true. And if Ivanka really is a moderating influence on Donald, she's really, really terrible at it.
The "good" Trump
A lot of the media seems driven to propagate the notion that Ivanka is the "good" Trump. This is for several reasons: Because she's conventionally attractive, because she doesn't make the habit of saying horrible, inflammatory things in public like her father and brothers do, and because her personal business ventures don't have the whiff of sleaze attached to those of her father (fashion and jewelry, as opposed to casinos, pageants, mobbed-up real estate.)
There's also that she gave a Republican National Convention address that sounded more like a Democratic convention address.
She appears by all indications to be a smart businesswoman and an exemplary wife and mother. Her Jewishness, and that of her husband and children, plays a role too; I have various Jewish friends and relatives who seem more inclined to trust Ivanka, knowing she's a member of the Tribe.
The Trump coalition vs. Ivanka
These readings of Ivanka and her political role are charitable to the point of laughability. Where was this "moderating influence" during the presidential campaign, when her father made awful comment after awful comment, and one ill-advised tweet after another?
Ivanka Trump is either an enabler of an extremist, odious demagogue, or a calming, moderating influence on Trump who fails, in virtually every instance, in calming or moderating him. Why either of those things is any way deserving of praise is absolutely unfathomable.
Some are apparently imagining a Trump presidency in which the president, over the objections of his advisers, his cabinet, the majority in Congress and the base that just voted for him, exclusively takes the advice of his daughter and pursues a program of moderate-to-liberal governance, along with good behavior and no scandals.
While I'd certainly prefer this outcome to what's likely to actually happen, anyone who actually sees that as a possibility is seriously deluding themselves.