Most living past presidents wont'attend Trump inauguration but history moves forward
Trump's inauguration on 20 January shows a divided America with all living presidents ignoring it except Jimmy Carter but it won't change history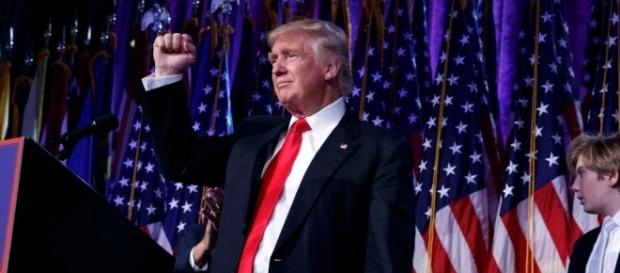 As things stand the only ex-president who has confirmed that he will attend the Trump inauguration is Jimmy Carter. A flashback shows that Donald was fighting the establishment all the time. When he entered the arena, nobody really thought he would win. He was dismissed as a flash in the pan who would soon go into oblivion. But it did not happen and as Trump's campaign picked up steam a lot of the so-called old guard and die-hard Republicans wanted to stop him.They feared he would be nominated and that would mean an eclipse for them. Thus, almost all who are in the GOP led by Mitt Romney went hammer and tongs after him. Surely this lot did not want to go into the shadows as ghosts? Donald surprised all by winning not only the nomination but also the presidency.
Jimmy only president confirmed
Jimmy Carter has announced to his Sunday school class in Georgia that he will attend the inauguration on 20 January 17. Both the Bush's - father and son may not attend though they are fellow Republicans. The elder Bush who is chair bound and 92 has cited his old age while the younger Bush has not said anything. Both the Bush ex-presidents though members of the GOP sided against Donald before the election.
The other living president is Bill Clinton. It would be an anachronism if Bill attends as he has been making acerbic comments against Donald, though both Bill and Hillary were close enough earlier to have attended his wedding in 2005. It is worth remembering that all the living presidents attended the first inauguration of Obama as president in 2008.
Inauguration is a symbol
Attending an inauguration is a symbol of an event that has great importance. It means that they are giving the stamp of approval, yet by not attending nothing much is achieved except to show a petulant side of the men. The facts of history cannot be wished away and attend or not attend Donald will go down in history as the 45th president of the USA. His election has created division in US society, but more of this is out of pique and the realization that a man with extreme views can make it to the most coveted job in the world.
Last word
Donald's election is a negation of conventional theories of race, politics, and progress. Most of the men not attending the inauguration are perhaps not aware that history does not wait for anyone and status quo is not the center page of history, but change is. Donald has brought in change and for that alone, he may well make a significant mark in American and world history. #US presidency #Donald Trump