Melania Trump not bluffing -- shows up in Maryland court to sue over fake escort story
If you thought Melania Trump was not serious about suing over fake news of her once working for an escort service, think again!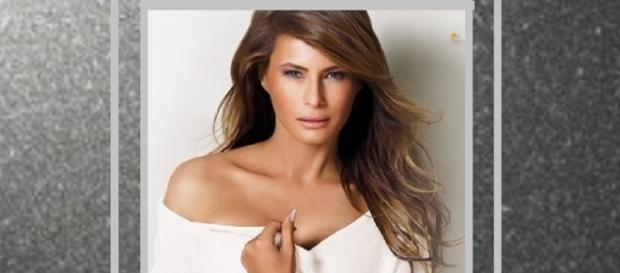 Many people thought #Melania Trump was just conjuring up a scare tactic when she threatened to sue over the fake story of how she once worked for an escort service, but they would be wrong! Melania Trump was in a Maryland courtroom for the start of her lawsuit against the Daily Mail and a blogger today, ready to see this through.
Melania was not required to show up in court today, but she went anyway. She was determined to meet the judge and the opposing council. Her lawyer conveyed that Melania's main reason for attending today's courtroom preliminary was to show her commitment to this case, according to Variety.
The future First Lady of the nation is suing the Mail Media, which is the parent company of Daily Mail and a Maryland blogger.
The blogger's name is Webster Tarpley. Both the website and the blogger are facing this defamation lawsuit filed by Melania Trump.
Charles Harder, who is Melania's attorney for these two cases, spoke on behalf of his client, saying that "Mrs. Trump looks forward to seeing the case to a successful conclusion." Both the website and the blogger are being sued for reporting Melania worked as an escort. This false news report made the headlines earlier this year. At the time there were several media sites mentioned, all perpetuated the story by writing on the reports coming from other sites like the Daily Mail.
Apology not enough?
The majority of these sites took down their reports and issued an apology. The Daily Mail only issued a retraction after the filing of the lawsuit. The blogger, Tarpley, also issued an apology and removed the post.
It is unknown why this one blogger was named in the lawsuit while Melania didn't pursue the others who apologized and deleted their posts.
Lessons learned
According to Variety, if this lawsuit continues on after President-elect Trump is inaugurated, this would be a rare event for a First Lady. It is almost as if Melania has no other choice but to see this through -- if for nothing else but a warning. She has been the object of less-than-stellar headlines. If there is no consequence for fake news reporting on Melania, it could lead to a field day with false reports.
Her son Barron has also been shown in a recent fake news photo that was Photoshopped by someone and posted online. It shows Barron and his father gaping at a picture frame. Inside that frame is a very classy nude pose of Melania from her modeling era years ago when she was seen on the cover of GQ Magazine. What father would show their 10-year-old son a picture of their mother undressed in a sexy pose? Not many dads, so this appears to be an attempt to discredit Donald Trump.
You can see the picture below:
@goldengateblond Have you seen this? pic.twitter.com/6815AXBFXP

— RepublicanNonTrump (@Republican4Hil) December 6, 2016
This is a real pose of Donald Trump and his son Barron looking at something inside a picture frame, but when the picture was taken, it was not a picture of Melania in that frame. The picture was Photoshopped. Attempting to publicly post fake pictures and fabricated news articles may stop, or at least come to a sluggish halt, with Melania making the effort to take the people responsible to court!