Mayor in Taiwan confirmed Trump's interest in building hotels in the area
Donald Trump's phone call with Taiwan president could have mixed politics with business.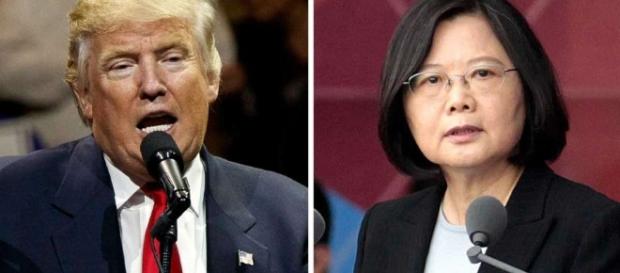 Everyone knows or should know by now that Donald Trump loves to be flattered. So, the President of Taiwan calling him or him calling her is almost irrelevant. Almost. The fact is, Trump needs to hear congratulations no matter who utters the words. However, aside from breaking protocol in Trump's latest red flag-raising issue before entering office, the true nature of the phone call may be more disturbing. Two weeks ago, Cheng Wen-tsan, Mayor of the northwest Taiwanese city of Taoyuan, confirmed rumors that Trump was considering building hotels and resorts in their region. Reportedly, someone who works for the Trump Organization visited Taoyaun in September expressing an interest in Aerotropolis, a large scale urban planning development project.
Despite the warnings regarding Trump's business practices and lack of transparency, alarm bells continue to go off with barely a soft slap on the wrist and China is not happy about his blatant disregard for following policy. There are already reports of Paul Ryan schooling the president-elect on the Constitution. The Constitution. Again, the White House is not a company or family-run business to be used for personal wheeling and dealing, nor operated like a nine-to-five.
Conflicts of interest and nepotism
Further reports suggest Donald Trump's son Eric will travel to Taiwan at the end of the year to personally check into business opportunities. In the past, Trump has pledged to separate business interests from presidential duties, turning management over to family members in a blind trust.
Nevertheless, there seems to be several flaws in that decision. In the meantime, the Trump children are already causing quite a stir with having a presence in the transition team process, not to mention daughter Ivanka sitting in on meetings and/or telephone calls.
January is almost upon us
Several experts are of the opinion that Trump's isolationist rhetoric could harm the export of Taiwanese products after he takes the oath of office. The inauguration has not even occurred yet and he has already put a strain on relations with China.