Many Clinton advisers blame Huma Abedin her trusted confidant for the loss to Trump
The defeat to Trump is because Hillary relied on the daily press reports and her inner circle with Huma who had her ear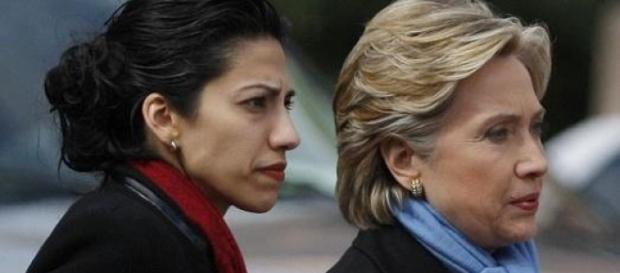 Hume Abedin is an American-born Muslim. She was born 40 years ago and is a close confidant and aide of #Hillary Clinton.After the surprise defeat of Hillary at the hands of Trump, who the 4th estate had written off, a lot of introspection has been going on in the Clinton camp. They wish to analyze the reasons for her defeat. Many have opined that the email scandal and the last minute revelations by the FBI director James Comey had an effect. But now many are pointing fingers at the inner circle of Hillary and Huma Abedin for this loss. There is no doubt that Huma Abedin was an important member of Hillary's inner circle and obviously, she must shoulder part of the blame.
Hume Abedin and inner circle
Huma Abedin has been by the side of Hillary from the days when Bill Clinton was President and the two women share a close relationship. Clinton had a closed inner circle of advisors in Huma Abedin, Jennifer Palmieri, Cheryl Mills and Podesta, They were the constant factor for the duration of the entire campaign. Hillary never thought of changing them. To be fair to Hillary she had no reason to change the inner group with the 4th estate daily trumpeting a victory for her. Abedin who is the estranged wife of ex-congressman Anthony Weiner was always close by Hillary's side and she enjoyed the photo coverage she received.
Now we know from the hacked WikiLeaks emails that Huma Abedin was an important figure in many of the decisions and campaign twists.
She had the ear of Hillary and had her trust. Many feel that this inner group and in particular Huma Abedin filtered a lot of feedback to Hillary and thus created a false halo.
Clinton's strategy
The fact is Clinton's strategy for the election was wrong as she left out some important swing states. She should have been aware that the popular vote alone won't give her the white house and thus her campaign needed a better orientation. This is where Abedin and the inner circle missed out. Now with Hillary's political career almost over Abedin who is still comparatively young will have to do something else. It will be interesting to see what she does next. #US Presidential election