Kate Middleton puts on tiara as divorce looms, then she gets lost in her coloring book?
It almost sounds like a comedy show reading the Kate Middleton headlines that report rumor after rumor!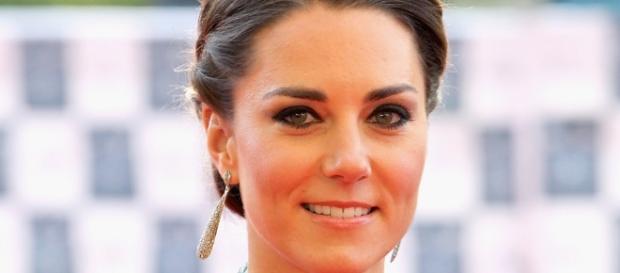 The latest headlines about #Kate Middleton are bound to induce a good belly laugh if you read them one after another. The queen is poking her with a stick, attempting to split Kate and William, according to one rumored report. Another suggests that despite Kate divorcing #Prince William, he still appreciates and adores his wife.
Colors away her problems
The Duchess of Cambridge has taken up with adult coloring books and dons a tiara over a wildly expensive hairdo, suggests yet another headline. Maybe it is her way of looking good and relaxing at the same time as rumors in the headlines also have her pregnant. Some suggest she's carrying twins! She's a superwoman if she can maintain all the activities suggested in the headlines today!
So what's eating at Kate so much so that she is rumored to be pondering a divorce? Prince William is supporting his brother Prince Harry's relationship with Meghan Markle, who Kate feels is competing for the title of Queen.
This is the rumored reason that Kate wants out, or so suggests the story on Jobs N Hire News.
Rumor of the day?
Put yourself in Kate's shoes for just a moment and imagine yourself checking out the news online. These rumors are ludicrous and really don't make much sense half the time. By now Kate has probably learned to stay away from reading all the garbage that's posted.
The Queen is also in favor of Harry's relationship with the starlet and she sees Meghan as a better candidate for the throne one day than she does Kate. This is due to previous humanitarian efforts that Meghan has been involved in, again another rumor in the headlines today.
Adoring or ignoring husband?
Then there is the big reveal by Prince William that puts Kate into coloring books, reports In Rumor News. He announced to the world that she enjoys coloring in her Secret Garden coloring books.
Now that was an endearing tidbit to share about his wife, especially from a man who has divorce looming over his head as rumors are suggesting.
Then there's The Irish Independent reporting that William "gushes" about what a "fantastic" wife and mother Kate is. He did this when he appeared on a recent episode of the show "Talk Vietnam." He couldn't say enough about Kate's constant support over the years. Does this sound like a man looking at divorce papers?
Middleton family gets their unfair share
Not only is Kate constantly bombarded with rumors, her family is too. The Queen has been rumored to despise the Middleton family, yet Carol Middleton was invited to sit in the front of the Queen's Land Rover during a recent outing. The rumors constantly have the Middleton's trying to cash in on Kate's fame, yet they had a thriving party goods business long before the Royal Wedding.
Maybe Kate's life is just too normal?
Maybe people would get tired of reading the truth about Kate spending her days and nights as a hands-on mom to her two children with her mother Carol chipping in now and again when Kate is pulled away by her royal engagements.
Apparently there's just so much you can say about the fashion Kate steps out wearing, and that too gets old!
The rumors do spin and spin around Kate, that's for sure, but probably only to make the stories more enticing for the readers to read. Would someone click on a title that said Kate took the kids for a walk in the garden? Probably not.