Kate Gosselin may curl your toes with her screaming during 'Kate Plus 8' vacation episode
Kate Gosselin has some good lung capacity, which is evident by the amount of screaming she did at her kids in the latest episode!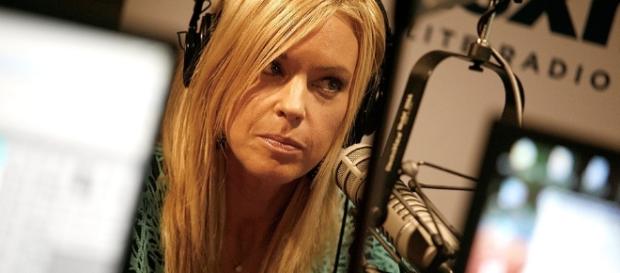 #Kate Gosselin hasn't changed a bit from the first day viewers laid eyes on her when "#Kate Plus 8" had Jon in the title of the show. The only thing that she may have accomplished with age is her ability to scream for even longer periods of time than ever before. Gosselin has a set of lungs on her and when she uses them in full force for her screeching, the sound just may curl your toes!
The lungs on Kate!
The screaming started even before Kate piled the Gosselin brood and their two new dogs into a vehicle for a trip through the Poconos. The sounds of nature were interrupted as her screaming continued while taking in the sights of the great outdoors.
The decision to take two new dogs on a trip wasn't her best idea, and despite the pups suffering from a bout of diarrhea even before leaving home, Kate was adamant they were coming along.
Vacation planning not Kate's forte?
Kate was the only chaperone for all the kids, even though a family friend came along for the vacation adventure, according to Us Magazine. The Gosselin brood embarked on rafting, archery and other outdoor stuff, as mom attempted to whip them into shape with her screeching. The planning of these activities was another thing the "Kate Plus 8" matriarch didn't think through very well, but she seems to like to surround herself with drama.
Who knew Kate can't swim?
She can't swim, yet Kate played the lifeguard looking over the Gosselin clan while they frolicked through their water activities.
What she planned to do if one of the kids needed help while in the water was not known. Hopefully the people filming this episode were ready to drop the camera at a moment's notice and save a kid if an emergency popped up. One thing is for sure, if a crisis did emerge, Kate's screams could beckon help from anyone within a 10-mile radius.
Gosselin brood mock their mom
The Gosselin kids, all pre-teens and teens now, mocked their mother around every corner. They mentioned periodically how her screaming was a way of life for them, as she did it often. At one point after Kate and her brood got home from this vacation, she needed to give her "ears" a break. To do that she claimed that dinner would be a silent dinner.
Kate's ears hurt!
This was rather ironic coming from the woman who could have broken glass with her screams during their time on the road. At one point, Kate attempted an endearing moment by looking back on their vacation and saying how she enjoyed just watching how much fun her kids had. Us Magazine wonders "if her kids enjoyed her screaming as much as she did watching them?"