It sounds like listeners want Mariah Carey or Nat King Cole for X-mas
Boomers drown millennials out of seasonal fest; Gen X'ers ask: what is Christmas?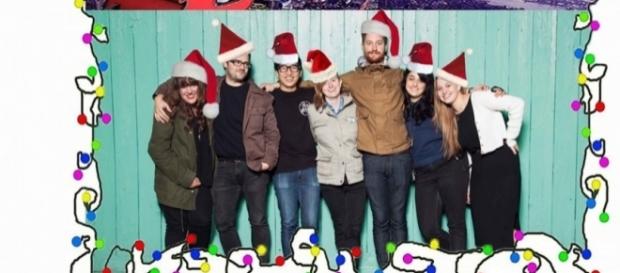 In case you haven't heard, #Christmas, or X-mas, depending on your faith or lack thereof, is upon us. That means you must buy the gifts or gift cards, less than the established office limit, for someone you don't really like. You might as well throw in a few offerings for family or neighbors you really don't want to be bothered with while you're at it.
Sex sells
Radio stations and "phones" provide all you need to avoid the other grouches slugging through the same holiday skullduggery. The music boxes can also give you a little seasonal relief to put you in the mood. For example, Billboard reports Mariah Carey is number one on the holiday charts.
If you have YouTube capability it's easy to find a younger, scantily clad version of the singer bouncing and flirting through the song. Bobby Helm's "Jingle Bell Rock" is a steady No. 2. Bing's "White Christmas," which has sold more than 50 million copies compared to Carey's 4 mil, is only 13th on Billboard, but moving up fast. Crosby is No. 8 on Top 40; Carey seventh.
Tradition reigns
Top 40 Pop has a completely different take on the top secular tunes. It has the Nat King Cole classic "The Christmas Song," at the top of its chart. A song that debuted in 1944, "Have Yourself a Wonderful Little Christmas," by Judy Garland – Dorothy in the original "Wizard of Oz" – is second.
Social concerns
Songs that have nothing to do with baby Jesus, X-mas songs, are popular this year. One date's back to 1971, John Lennon's war protest song "Happy Xmas (War Is Over)" is No.
3 on the Top 40 Pop list. Another, a performance rockers put together to raise funds for famine- stricken Ethiopia in 1984, "Band Aid," has the distinction of being No. 9 on the top 40 list and No. 10 on Esquire's list of the worst Christmas songs of all-time.
In fact, one of these Christmas songs is controversial among so-called Christian business people. Amy Grant, a Christian music artist, released a project this year talking about people who may be sad or lonely during the season, instead of the baby Jesus. Consequently, Lifeway Christian Resources, the Southern Baptist Convention retailer, refused to sell the project:
#Holidays