Is the art of painting a lost art?
Whether or not artists are brushing pigment on canvas anymore is a question the art world is pondering a lot these days.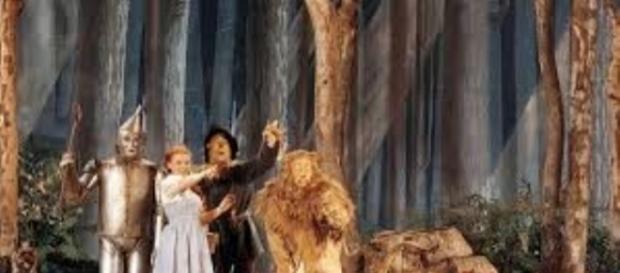 Is painting dead? The question is getting asked a lot these days, maybe because so little of the contemporary variety gets any fanfare. A resounding "no" is the answer if you go by the kind of #Art that England's coveted Turner Prizes is awarded each year. The 2016 winner is Helen Marten who combines handmade and found objects that resemble unsolved puzzles. By way of explanation, she has said that "we are all archaeologists of our own time," whatever that means. The point is that she is one in a long line of England's top prize-winners who don't use brushes and pigment and canvas, which is odd because the award is named after J.M.W. Turner, who famously said that he painted to show what a particular scene looked like.
When a museum wakes up to reality
Whatever the answer, the asking is clearly on the art world's mind lately. The Museum of Modern Art, which hasn't mounted a show of contemporary painting in 132 years, is opening a show next week that suggests an answer. Titled "The Forever Now," the show seems to say that the medium isn't dead, as long as you don't expect anything revolutionary. Novelty isn't the point of the medium anymore.
The bad actors in the story
Also asking the question is art historian Suzanne Hudson's new book "Painting Now," but the case she makes is less about whether putting brush to canvas lives and more about what might have gotten in its way. She names two culprits: the invention of photography in the 19th century, and Marcel Duchamp, who put a men's urinal on exhibit and called it art.
The movies also answer the question
But wait, there's still another new book this year, "The Art of the Hollywood Backdrop" by Karen L. Maness and Richard M. Isackes, which makes clear that there's a place for painting that photography can't go: the scenic artists who work in #Movies. You're not likely to know them because when they're good at their job, you're unaware of their work. The authors say that from the '30s to the advent of high-quality photography, background scenery for exotic locales was never actual. It was brushed on and on a huge scale that they hail as "breathtaking in their artistic and technical virtuosity."
When photography doesn't make the scene
And while most backdrops today are digitally printed photographic enlargements, scenery made with a brush is still part of moviemaking and can look more real than photographs because applying pigment on canvas can emphasize or de-emphasize. Famous examples include the dream sequence in the Alfred Hitchcock movie "Spellbound," made by Surrealist Salvador Dali and the scenic art of George Gibson in the "Wizard of Oz." Their work added to the movie-goers' suspension of disbelief. A more recent example is the film "Interstellar," made two years ago, which used illustrations for backgrounds to invoke its other-worldly air. Painting lives, though just not always on museum walls.