How I view the stock market: frauds, rip-offs, earnings per share
I'm interested in what readers of Blasting News would like to see covered.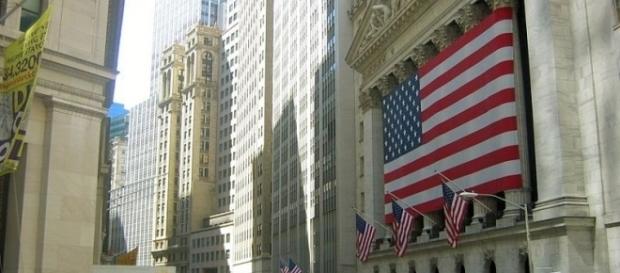 The reality of the stock market and varied perceptions of it often seem to find themselves at drastic odds with each other, resulting in almost-never-ending absurdity, seemingly suitable fodder for satirists. How is it that a company like Red Hat, Inc. (NYSE: RHT) can beat consensus earnings per share estimates, and shares still tumble by close to 14 percent? It has been said that the reaction of a market to earnings is just as important, if not more so, than the EPS number itself.
My first experience working in financial markets was in the late nineties, with a brokerage located on University Avenue in Toronto that will remain unnamed.
After that experience, later viewing the 2000 film "Boiler Room" was a life-changing experience. From everything I saw, the unnamed firm operated in an extremely similar way to the fictitious firm J.T. Marlin portrayed in the film; down to small details, like a group interview and lines like "don't pitch the b****."
Real-life boiler room
I lasted two hours in their "call center," left for break, walked to Union Station, got on the train, and got as far away from that place as I could. My father later exploded at me for squandering such an obvious golden opportunity.
Fortunately, from that, I learned that I needed to take the Canadian Securities Course if I wanted to work for a legitimate company involved in the stock market, and so I did. I did a long stretch with Fidelity Investments at 483 Bay Street. I also did short stints with E*Trade Canada and The Royal Bank of Canada (NYSE: RY, TSX: RY).
Once I finally learned how the stock market worked, I quit and went to work as a forklift driver. My best-ever trade turned $175 into $4,360, in about five weeks (then-Google call options).
There are others. That's not why I'm here. At that time in my life I was spending much of my personal time combing through thousands of stock charts and financial reports on a daily basis.
Autism
It also turns out that I'm autistic. I was diagnosed with pervasive developmental disorder - not otherwise specified in 2011. Since I was born in 1972 and this condition wasn't recognized by the medical establishment until 1993, I sort of missed the boat in terms of childhood diagnosis.
I enjoy reading earnings reports and watching how stocks react to them.
I know as much about the stock market as anybody. As an autistic, with twenty years of experience in the stock market, I can tell readers that, with no doubt, unless a company has EPS (as opposed to losses) and is expanding it at double-digit rates on a year-over-year basis there is no reason to own its stock. Obviously, that's not enough, but in the stock market, one number matters above all else: EPS growth.
My experience at the unnamed firm always stuck with me. So I learned everything I could.
I developed my writing to the level that I could publish over one million words professionally and attract over one million visitors on the internet. I believe that, currently, I am the leading expert on stock fraud in Canada. I know what fraud is, what a rip-off is, and the topography of the wide-ranging grey area between. Curiously, my writing has made me no stranger to Canada's legal system.
Love for truth
Once "The Wolf of Wall Street" premiered in 2013, it was almost old news to me. I have seen it all. I understand every single market scam; they are portrayed in many other works, some archaic. Similar scams are perpetrated in other walks of life. I can deduce questionable, as well as outright fraudulent, acts that market participants could be taking part in, based on their actions and their words. Right now.
I plan on reporting the factual actions and words of stock market participants, delivering EPS and revenue numbers, and the reaction of the market to them. I will also investigate frauds and rip-offs and consider writing about them.
Click to read more
You will watch a video to read the news
or