Gun control advocates' favorite city has the highest murder rate
Chicago has the highest crime rate for a city, even with their massive gun control laws.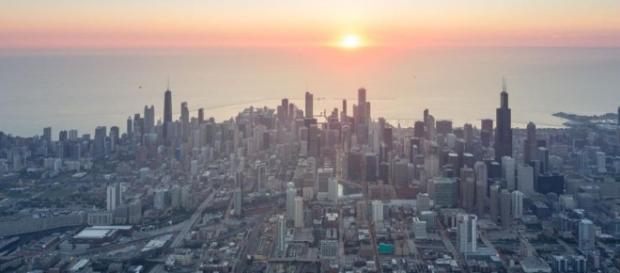 On Christmas weekend in Chicago, citizens of the Cook County metropolis were going about their day expecting to have an unforgettable holiday weekend. Unfortunately, their expectations were met with violence. 27 gun-related incidents occurred in the city during the holidays with six resulting in death. Unfortunately for Chicago, that was not the end of the story. It was not even the beginning of the story. From New Years Day in 2016, the city saw an unprecedented increase in violence from its 2015 statistics.
In a city with massive gun control, gun violence continues to cause havoc
There has been a lot of finger pointing when it comes to the source of the violence.
According to the Chicago Police Department, ninety percent of the violence is gang related. However, due to controversial policies by Mayor Rahm Emanuel, law enforcement has been pulled back.
Many have said that since the Supreme Court overturned the city's unconstitutional handgun ban, that stricter gun laws are required. Even NBA star Dwayne Wade, whose cousin was killed in Chicago this year, weighed in. In an interview with George Stephanopouls on Good Morning America, he said, "I go to the mayor and go to the city and say what are we doing to strengthen gun laws, what are we doing to help our police, you know?"
Gun regulations
Even with the gun ban overturned, Chicago still has some of the strictest firearm laws. The state of Illinois has universal background checks and is one of four states that require a 72 hour waiting period for handguns, and 24 hours for rifles and shotguns.
To receive a concealed carry license, a person must take a 16 hour training course. It's the longest requirement in the nation. There are no firing ranges or training courses in the city of Chicago.
The state of Illinois also refuses to recognize legally issued concealed carry licenses from other states. If a lawful gun owner from a neighboring state is traveling through Cook County and is pulled over, he could be accused of a crime. The repercussions are even worse if you are within city limits.
Increased gun control will not solve this problem. It will also take more than reform. It will take a complete overhaul of the metropolis' broken system to relinquish the hold that gangs have on Chicago and her citizens.