Forget Gloria Steinem: this story goes beyond feminism
While female artists warrant attention, paying tribute to Artemesia Gentileschi as a feminist icon detracts from her art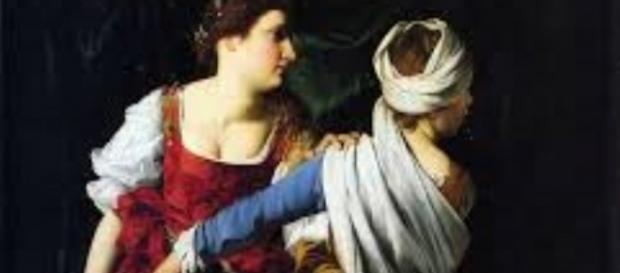 She's known today as a feminist icon, but 17th-century painter Artemesia Gentileschi was way more than that. Making the case is a new show of 30 of her paintings at Palazzo Braschi in Rome. She captured the human figure in action with startlingly effect, empowering her to tell Bible stories like no other. (More about her edge in a moment). Her female contemporaries were left to paint still lifes owing to the fact that prior to the 20th-century women weren't permitted in art schools to study the human form. Artemesia was lucky. Her father was a painter and taught her and also hired other painters to teach her, giving her the tools to make narrative pictures.
The art world she lived in held her picture-making in high regard. She became a member of the court of Cosimo II de Medici as a painter, - unheard of for a woman at the time - and was the first woman accepted to the esteemed Academy of Design. Yet, all that was forgotten or ignored by art historians until deep into the 20th century when her private life brought her attention.
Where's the rest of me?
Artemesia was raped as a teen by one of her art teachers and historians viewed her dramatic style of painting through the lens of that assault. One painting in particular, seemed to make their argument. "Judith with the Head of Holofernes" describes the Biblical heroine intent on protecting her town from an invading army getting its general drunk in order to decapitate him.
Numerous artists have painted this incident, but given Artemesia's operatic style, her version shows blood. Historians see this as her avenging the rape. Never mind that in another of her several ideations of the tale - "Judith and her Maidservant" - no blood is spilled and yet is still more graphic than any rendition made by her male counterparts. For example, in Francesco del Cairo's version, Judith looks like she's doing dishes. And in Lucas Cranach's rendition, the heroine appears so passive that she's not even looking at what she'd doing.
Follow the money
The historian's argument also falls apart given that Artemesia's passionate way with paint can also be seen in a work made a year before the rape - "Susanna and the Elders" - a depiction of a woman in her bath spurning the advances of two ogling elders. In Guido Reni's example, you see the nude female and the old men, but there's no evidence of spurning. In fact, there's so little drama that Susanna looks like she's simply chatting with the men. And Pablo Picasso pictured Susanna stretched out in the altogether as if reveling in the behavior of the Peeping Toms. All that said, Artemisia's art gets less respect than that of male artists. While Getty Museum paid $30 million for a painting by her father, Orazio Gentileschi, Sotheby's sold hers for $1 million. #Artist #Buzz