Donald Trump tags Kellyanne Conway as Presidential counselor
Kellyanne Conway, GenX activist and political strategist for the Republican Party, is poised to impact the powers that be.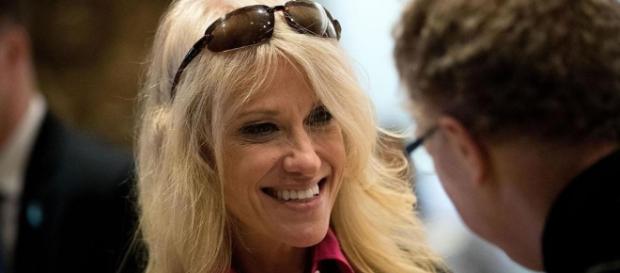 Kellyanne Conway has been named Counselor to President-elected Donald Trump and is now the highest-ranking woman in the upcoming administration. She is ready to become the top-most female influencer in the President-elect's White House.
According to Sf Gate, Conway said, "I want to thank the President-elect for this amazing opportunity. A Trump presidency will bring real change to Washington and to Americans across this great nation. I am humbled and honored to play a role in helping transform the movement he has led into a real agenda of action and results."
Trusted advisor
#Kellyanne Conway's rise has been meteoric. She was the first female campaign manager of either major party to win a presidential general election.
Kellyanne captured the campaign manager job for #Donald Trump beginning in August 2016, which also brought her to the forefront -- with the notoriety and media attention to boot.
Donald Trumps' voice
The New York Times reported, "She is a tireless and tenacious advocate of my agenda and has amazing insights on how to effectively communicate our message," Mr. Trump said. "I am pleased that she will be part of my senior team in the West Wing." Conway has had Donald Trumps' back since the beginning of her tenure. Adept at handling the media, power brokers and the political machinations, Conway deflects, explains, and secures all the pieces to the puzzle for moving forward with his agenda.
Access
She will affect the system in ways that are yet to be discerned. Mr. Trump respect's Ms. Conway, whose role will give her access to the president.
As a result, her strategies, voice, perspective, and knowledge will serve the administration.
Loyalty
Kellyanne Conway's loyalty has been proven. She will have Trump's ear behind and in front of the stage. Not a stranger to controversy, she holds her own with tenacity, persistence, and vision of the bigger picture.
Conway said in an October interview with The New Yorker: "I'll either be at a fabulous party in Washington, D.C., or I'll be in Italy. I can't lose."