Donald Trump's cabinet of superheros really needs Elon Musk?
Some folks would really like to see Elon Musk join Donald Trump's cabinet, as his expertise is what the nation needs today for job creation.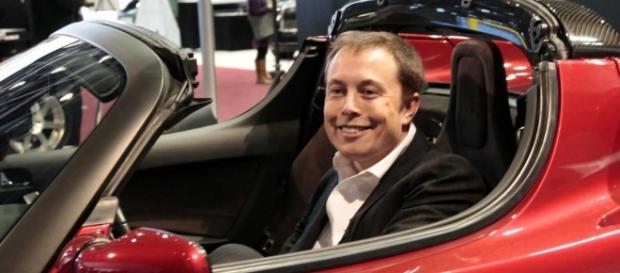 #Donald Trump is getting really popular these days with the latest Bloomberg poll showing his favorabilty has soared from 33 percent to 50 percent after only a few weeks of sporting his temporary title of President-elect. The stock market is doing fantastic, which reflects people having faith in the future, and Trump's Carrier deal is another feather in his cap.
Trump's cabinet reads like a who's who of experts in a variety of fields, but there's one very important name not tapped yet and that name belongs to an expert at bringing back the jobs in this country -- #Elon Musk. There's a move today to get Donald Trump to look no further than the man who is an expert at creating jobs.
Elon Musk, the expert!
As AFR News suggests today Musk, 45, "is more responsible than anyone else at generating a vision for the re-emergence of manufacturing" in this nation. Inviting Musk into the inner circle of the A-team, which is ready to tackle the tough problems in this country, would put Trump's cabinet over-the-top with expertise! So why is Musk such an important name?
Created 35,000 jobs
With Trump making it a priority to "reinvigorate" the sector of manufacturing, Elon Musk is "revered" among his peers in Silicon Valley as well as other locals in this nation. His work with Tesla, Space X and SolarCity shows he's good at what he does. This is a man who has taken his various businesses and created somewhere in the neighborhood of 35,000 jobs. A good majority of those positions were in the manufacturing sector.
No nonsense, no frills cabinet
Trump has shown his cards to the nation by releasing the names of his cabinet, which consists of people who are literally top experts at what they do and now their expertise will go to work for the nation. He has the men and women with the mindset of getting the job done successfully the first time around. Musk could only accentuate the list of business luminaries picked so far, which includes Mary Barra of General Motors, Jamie Dimon of JP Morgan Chase and Robert Iger of Disney
Because this is an administration that owes nothing in favors to the big businesses of the world, the road to riches will be as close to an even playing field than seen in a very long time. Besides the repairs to the business sector, this country will once more have the military strength behind it with names such as General Mattis or "Mad Dog Mattis" on Trump's team. Not that anyone wants to go to war or even start a small spat among the countries of the world, but this should put an end to the tip toeing around the breeding fields of ISIS and other terror-related groups.
World's most admired leaders in tech -- Elon Musk
According to Market Watch, Elon Musk was just voted the world's most admired leader in tech from a survey taken among 700 startup founders. He did the same thing last year. This year again no one came close to the numbers he pulled in from this survey. He got 23% of the write-in votes and beat out contenders like Jeff Bezos from Amazon who got -0.04% and Mark Zuckerberg at 6%. Facebook's chief operating officer, Sheryl Sanberg, was the most cited female in this survey, and she gathered 1% of the votes.