Dolly Parton announces My People Fund to help fire victims
Showing her generosity and big heart, Dolly reaches out to help those in need.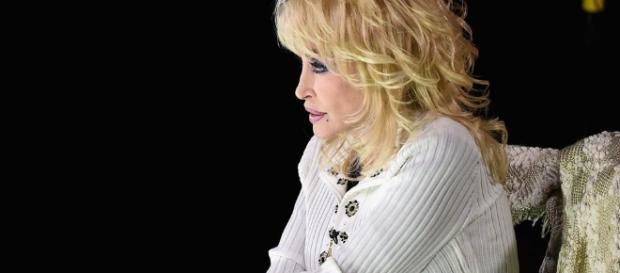 Country singer/songwriter Dolly Parton has often sang/written of heartache, tragedy, and the trials of life, but nothing prepared her for what she has seen happening in eastern Tennessee the last few days. High winds, along with dry conditions took a fire and whipped it into an inferno that normally would be seen only in the deserts and mountains of the western United States.
Dollywood (the theme park in the Smokey Mountains of Tennessee) was spared from the scorching wildfires that were raging through acre after acre of the area Parton calls home. Parton, like so many country folk do when tragedy strikes a friend, neighbor, and in some cases, family, came to the rescue of those affected by the fires.
RT -- Please Donate to https://t.co/VfllIIXNyx #MyPeopleFund to Help People Devastated by TN Wildfires. @DollyParton https://t.co/M4iJPzVIIH pic.twitter.com/6auhiFtRFp

— Global Youth Justice (@JuvenileCrime) December 2, 2016
Mass evacuations forced
Over 1000 structures were burned down or damaged as the fire passed through small towns and isolated homes, basically ravaging the countryside. Upwards of 14,000 people had to be evacuated from the path of the fires, leaving all they had behind just to get to safety. The Associated Press now has the count at 13 for people who lost their lives in the fires that have now burned 20,000 acres in eastern Tennessee.
The towns of Gatlinburg, Pigeon Forge, and Sevier County have been hit hard. This area is where Parton grew up before becoming a country music icon.
Parton has never forgotten her roots, instead embracing them by opening a theme park in Gatlinburg, bringing jobs along with millions of tourists to the area. There are 60,000 hotel rooms in and around Dollywood, not bad at all for a town of 3,900 year-round residents.
Real help, right now
Parton (known for her country voice, big smile, and big hair) released a video November 30th showing that her heart is indeed bigger than all those things combined. Parton has set-up a My People Fund to help those affected by the fires in her home county of Sevier. Each family that has been affected by the fires will be able to receive $1000 per month until they can recover, and no longer need assistance.
Dolly Parton said she'll donate $1,000 a month to each family that has been left homeless by wildfires in Tennessee https://t.co/xIohqbVa2j

— The New York Times (@nytimes) December 1, 2016
This is true help, tangible help, not some televised special asking for donations that we have seen in the past from other celebrities.
This is the essence of a true American hero, not one seeking to use their notoriety to help, but one that is using her bank account to immediately give a hand to a neighbor, friend, and in most cases, people she has never even met.
Seventy years young, Parton is not finished making a difference in this world, and the world needs more like her.
There's a reason she's Tennessee royalty. I'd literally go to war for Dolly.https://t.co/T0OFUVvTnc

— Trae Crowder (@traecrowder) December 1, 2016