Dani Mathers, Bill Cosby, and those we've almost forgotten since Donald Trump won election
It has been more than three weeks since Donald Trump won, and some celebrities are lesser news now.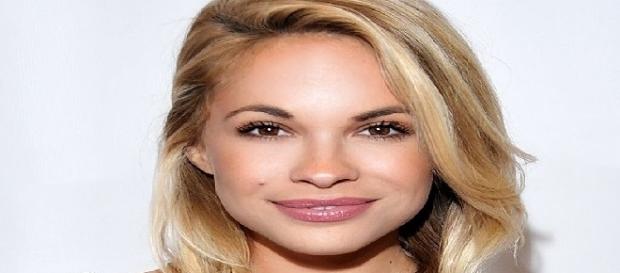 I've often said that it's a zero-sum world and with that term I mean to describe off-setting trends in the world. For instance #Donald Trump was a media spectacle leading up to the November elections earlier this fall. What he gained in attention others seemed to lose as, for example, NFL ratings plummeted as they competed with election coverage. If you can see how politics gaining attention could mean sports losing attention then I think you'll have an idea of what I'm getting at in this article. As far as I can see there are some controversial celebrities out there that might be flying a little further below the radar than where they might otherwise fly precisely because of the fascination, awe, and/or fear that the world has regarding Donald Trump's approaching presidency.
Mathers pleaded not guilt on Monday
When was the last time you read something about Dani Mathers, the former Playboy model that inadvertently body shamed a senior on the Internet? She has in fact been in the news lately as she entered a non-guilty plea earlier this week in her body-shaming case. However, I would not be surprised if that news was missed by some that were quite familiar with the details of the news story at earlier parts of the year. As an update, Mahita Gajanan of Time.com wrote on November 28th: "Former Playboy playmate Dani Mathers...has pleaded not guilty to invasion of privacy charges."
Bill Cosby show not so alluring?
It used to be that Bill Cosby's rape allegations were front and center in the media. He certainly hasn't disappeared as Nancy Dillon, writing at NYDailyNews.com on Monday, wrote that "Janice Dickinson vows to continue defamation lawsuit against Bill Cosby — despite delays." However, Cosby certainly doesn't trend like he used to, perhaps partly because interest in the news involving him naturally ran its course.
But you could speculate on what could have happened in a parallel universe where Donald Trump did not win the election.
As I see it, there'd be far less political protests, #TrumpCup wouldn't have trended, there would be far less people that know how the college electoral system works, there'd be less people that know who Elizabeth Warren is, and maybe politics would be a side show to the NFL again. You can wonder if we'd know every detail about what Dani Mathers was up to all of November instead of the two snippets that were covered during the month. Early in November, before the election, her charges were reported on while the latest news is her aforementioned plea. A similar point could be made about Bill Cosby as most of the hits with him are dated now.
There have been other celebrity mishaps/allegations that might have been a bigger deal in a non-Trump world. Comparative matters like this are purely speculative of course, but take the Dallas Cowboys for instance, a team that's kind of a big deal this season in the NFL.
Their star rookie runningback was accused, perhaps without substance, of domestic assault. This is the type of news story that could have been blown into something like the Johnny Depp/Amber Heard drama from earlier this year. Elliott's drama was not ignored, however the news coverage never reached the Depp-Heard kind of scale. Recent headlines concerning Elliott have to do with his workload on the field as opposed to any kind of domestic situation (Nick Shook/NFL.com/November 29th).
Whether less interest in Elliott, Cosby, and Mathers should be attributed to increased interest in Donald Trump's political moves is debatable. However, if you agree that people have limited time in their day and that they can only focus on one news story at one time, I think you can see why someone might think that Trump-mania might have actually helped some celebrities lay low during bad times. At other times Mathers, Cosby, and Elliott have been or might have been far more scrutinized. As I see it Mathers isn't off the hook, too-blind Cosby is leaning that way, while media handling of Elliott could've been much worse. #DaniMathers #BillCosby