Could Jamie Raskin be our next President?
The surprising case for the new Maryland Congressman as the Democrats' future.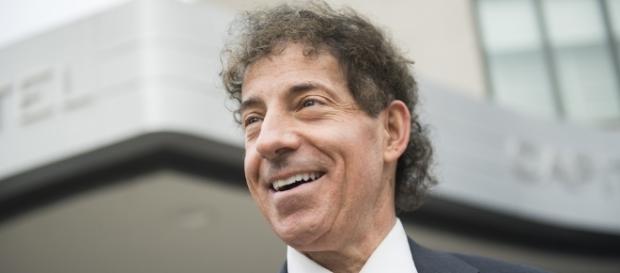 A newly elected member of Congress, a charismatic Harvard Law School and Harvard Law Review alum who was previously a constitutional law professor, author and state senator, has Democrats very excited, following a catastrophic electoral defeat.
Barack Obama in 2004? Yes. But also, Jamie Raskin in 2016.
Meet Jamie Raskin
Raskin is a 53-year-old lawyer-turned-lawmaker who was born in Washington, D.C., the son of a Kennedy-era National Security Counsel staffer. After a decade in the Maryland State Senate, Raskin was elected to Congress this month in Maryland's 8th district. Raskin has a strong record as a legislator -- introducing legislation to legalize same-sex marriage, abolish the death penalty, and more, sponsoring over 100 bills that became law.
And he's also solidly in the party's very much ascendant progressive wing.
In addition, Raskin is married to a woman of much accomplishment -- Sarah Bloom Raskin, the former Federal Reserve Board governor who is now Deputy Secretary of the Treasury. And if elected, he would be the first Jewish president of the United States.
And his message has been described as "fierce and funny" by The New Republic:
"The resistance begins right here and the revival begins tonight," he said at a recent event. "We are going to revitalize you. We are going to re-musicalize, re-idealize you, re-democratize you, renew you, refresh you, rescue you, resuscitate you, reanimate you, reinstate you and reactive you!"
Here's Raskin talking about his plans on MSNBC:
Why Raskin can win
It might sound silly to talk about someone so new to politics, just now getting elected to Congress, as a presidential candidate already.
But it's really not -- after all, Barack Obama was elected in 2008 after only four years in Congress. And Donald Trump, of course, had never been elected to any office at all before 2016. Yes, its been a while since someone went straight from the House to the White House -- but as we learned throughout this year, stranger things than that have happened.
It's not hard to imagine Raskin delivering fiery speeches on the floor of the House, as well as on television, and soon emerging as one of the more articulate opponents of the Trump presidency. And the truth is, the Democrats' don't have an obvious candidate for 2020. Sen. Cory Booker of New Jersey, Gov. Andrew Cuomo of New York and Mayor Rahm Emanuel of Chicago are all widely distrusted by progressives. Bernie Sanders will be 79 years old in 2020, while Elizabeth Warren will be 71. Sen. Tim Kaine, accomplished as he is, didn't exactly deliver for the Democrats this year. And no, Michelle Obama has been repeatedly clear that she has no interest in ever running for office.
So, why not go after Trump with an outsider, who has already articulated the anti-Trump case as well as anyone? I'll be watching Jamie Raskin closely, and you should too. #JamieRaskin #RaskinForPresident