China seizes unmanned US drone from high sea in an act of belligerance
Chinese navy captures a UV of the US Navy and gives a warning to Trump of the shape of things to come.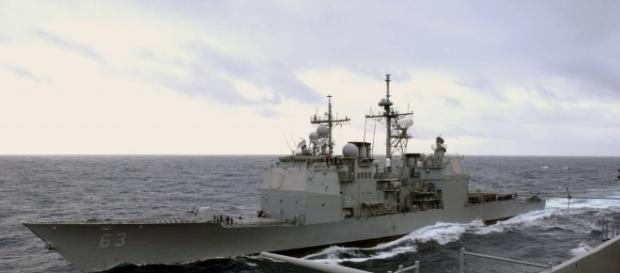 The lines are being redrawn. After an ambiguous statement by Donald #trump on the issue of the "one #china" policy, as well as receiving a call from the President of Taiwan, it was expected that China would react. It has now reacted in a most brazen way and seized a US Navy unmanned research craft from the deep sea. The incident took place in the disputed South China sea which the Chinese claim as part of their sphere of influence. China has already rejected the findings of the International Tribunal, which did not suit it. China is also into a massive military build up on the disputed islands in the area. The Chinese navy ship captured the unmanned research vehicle, and despite messages from the US navy ship, refused to hand over the drone.
There was no error of judgment as the drone had markings that it was US property. It was a plain and simple belligerent act.
Muted reaction
The US reaction has been muted. Though the Pentagon has asked the Chinese navy to release the unmanned deep-sea vehicle, the reaction of President Obama is completely off-color. He cautioned President-in-waiting Donald Trump on the "one China" policy. In a way hinting that this could be the reason for Chinese belligerence. The president's reaction is a weak-kneed effort. Would the Chinese give up their rights in the South China sea and accept the International Court's verdict? Would they stop the militarization of the islands even if Donald had not cast doubts on the "one China" policy?
Donald and China
The incident is a reminder that the USA is on a weak wicket in the South China sea.
The Chinese have military superiority in the area, with President Rodrigo Détente of the Philippines recently aligning with China against the US. Donald Trump will now have to face the reality of an aggressive China when he takes over as US President. The shape of things to come is ominous. The dragon is a threatening prospect and one will have to wait and see how Donald follows up on his "make America great" pledge, as he faces the reality of a strong and aggressive China.